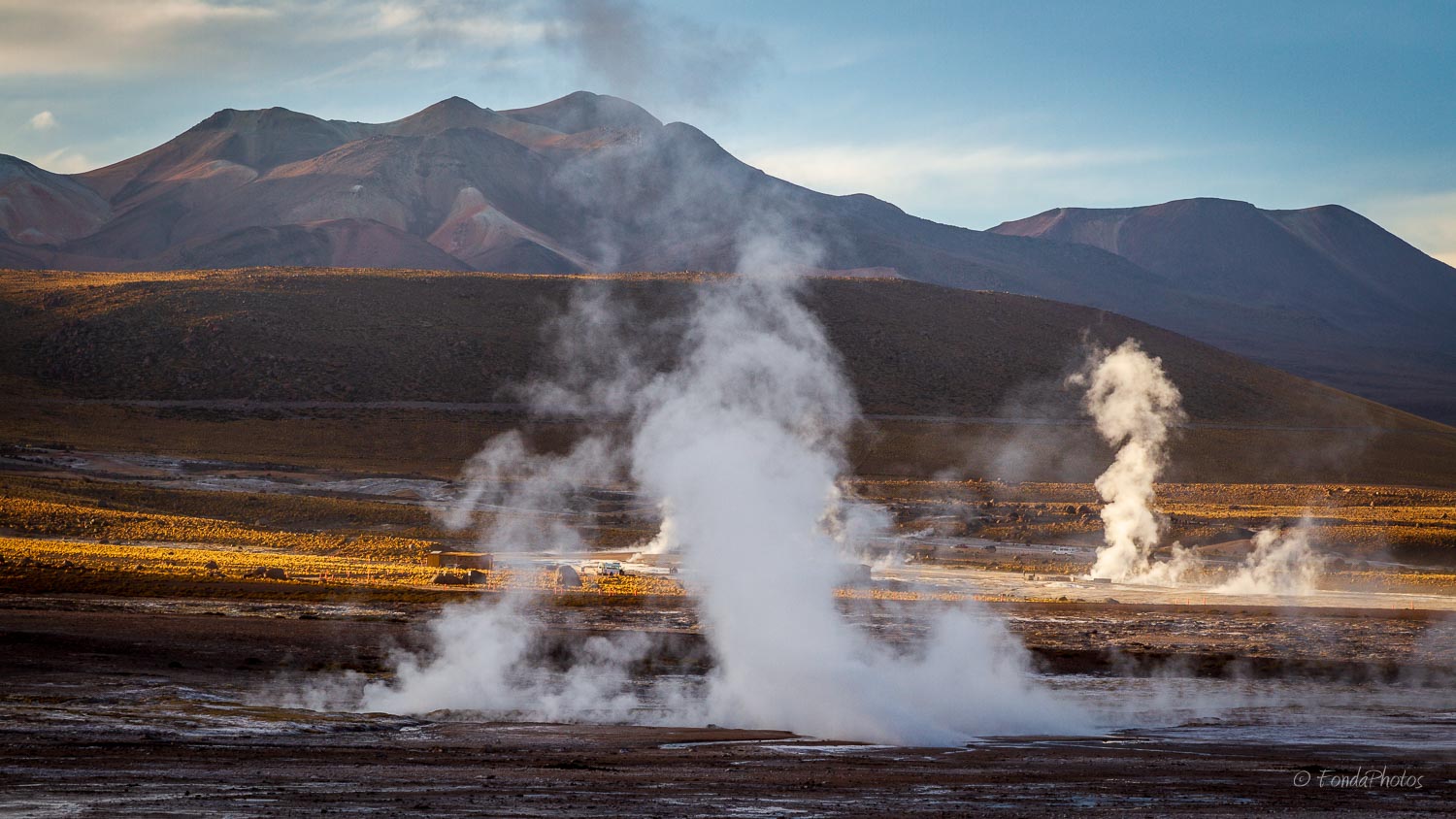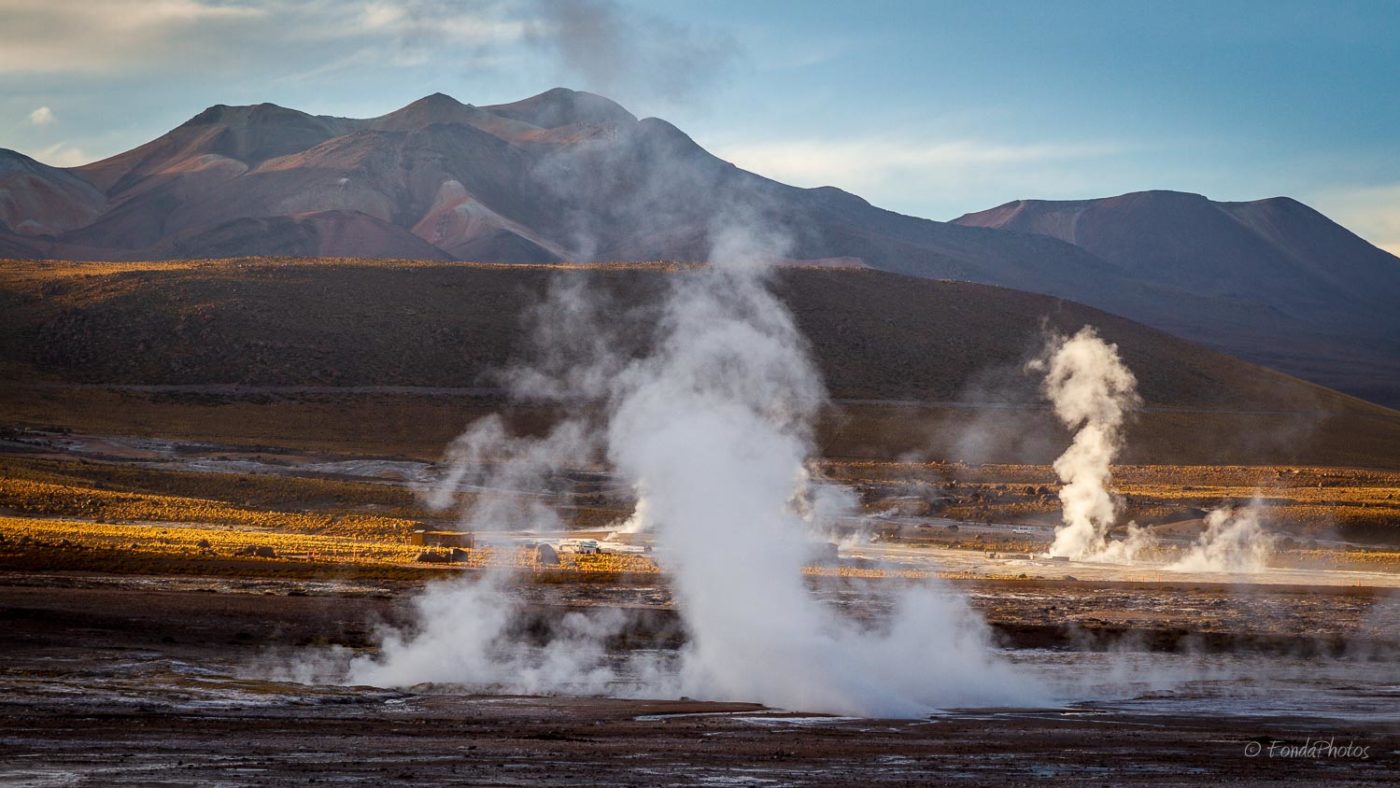 This was our first expedition to high altitudes on the altiplano. On November 28, 2016, we left San Pedro de Atacama around 4.30am and headed north towards the Geysers del Tatio that we reached after a 2 hour drive. El Tatio is a geyser field located at 4,300 meters above sea level. It is among the highest-elevation geyser fields in the world. El Tatio has over 80 active geysers, making it the largest geyser field in the southern hemisphere.
It was still dark and very cold when we reached the geysers. We could cope with the headache chewing coca leaves purchased in San Pedro the day before. We grabbed our tripods and bags and started to inspect the site, waiting for the first rays of light. The field is quite large and may resemble geyser fields in Iceland.
El Tatio is a very touristy place but most visitors reach the site at sunrise. I was quite happy to be there because we had not been able to visit El Tatio during my first trip to San Pedro in August 2013. Indeed access to all sites above 3,000 meters was made impossible by the snow which fell during a few hours. It was the first time in 30 years!