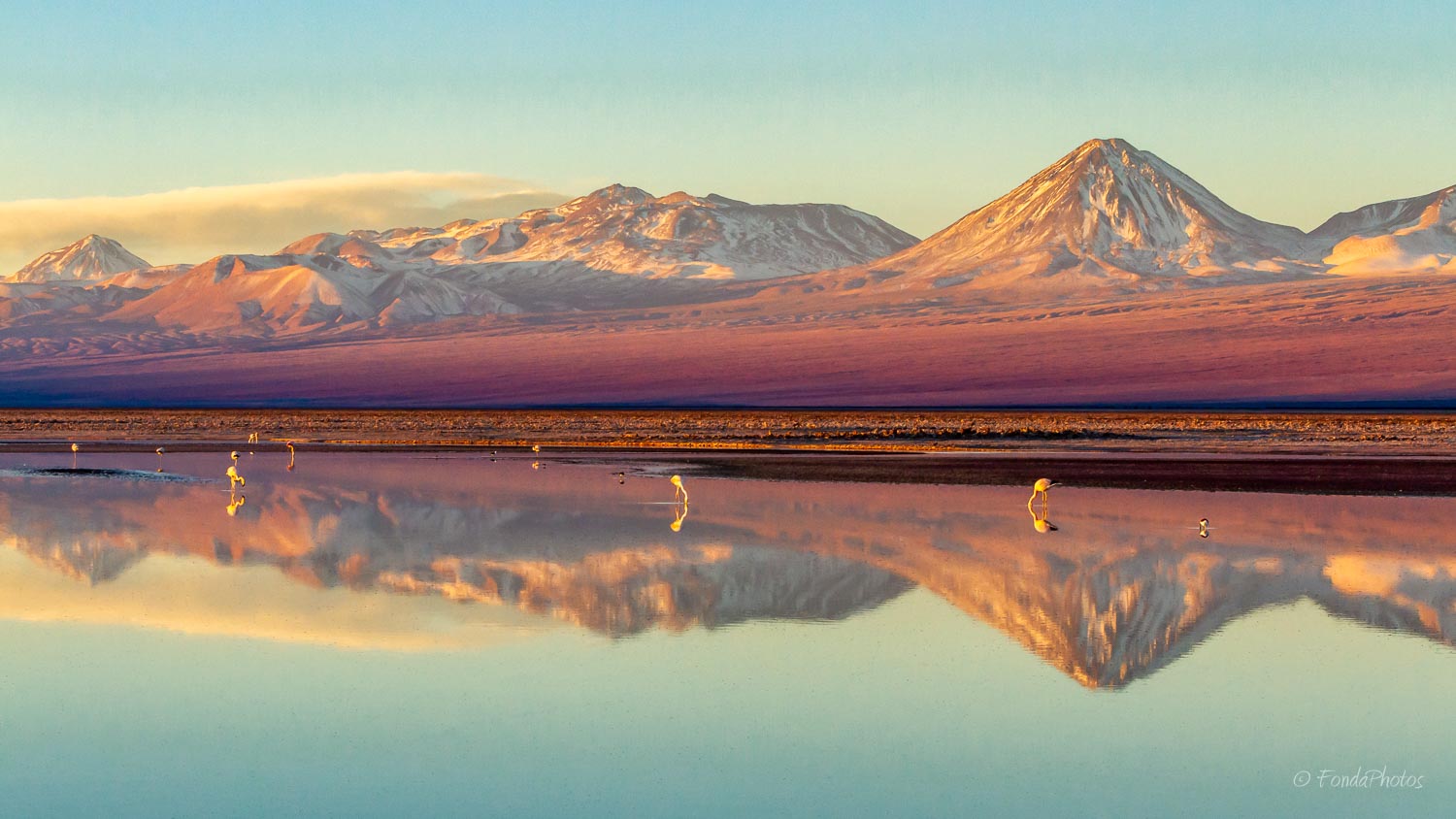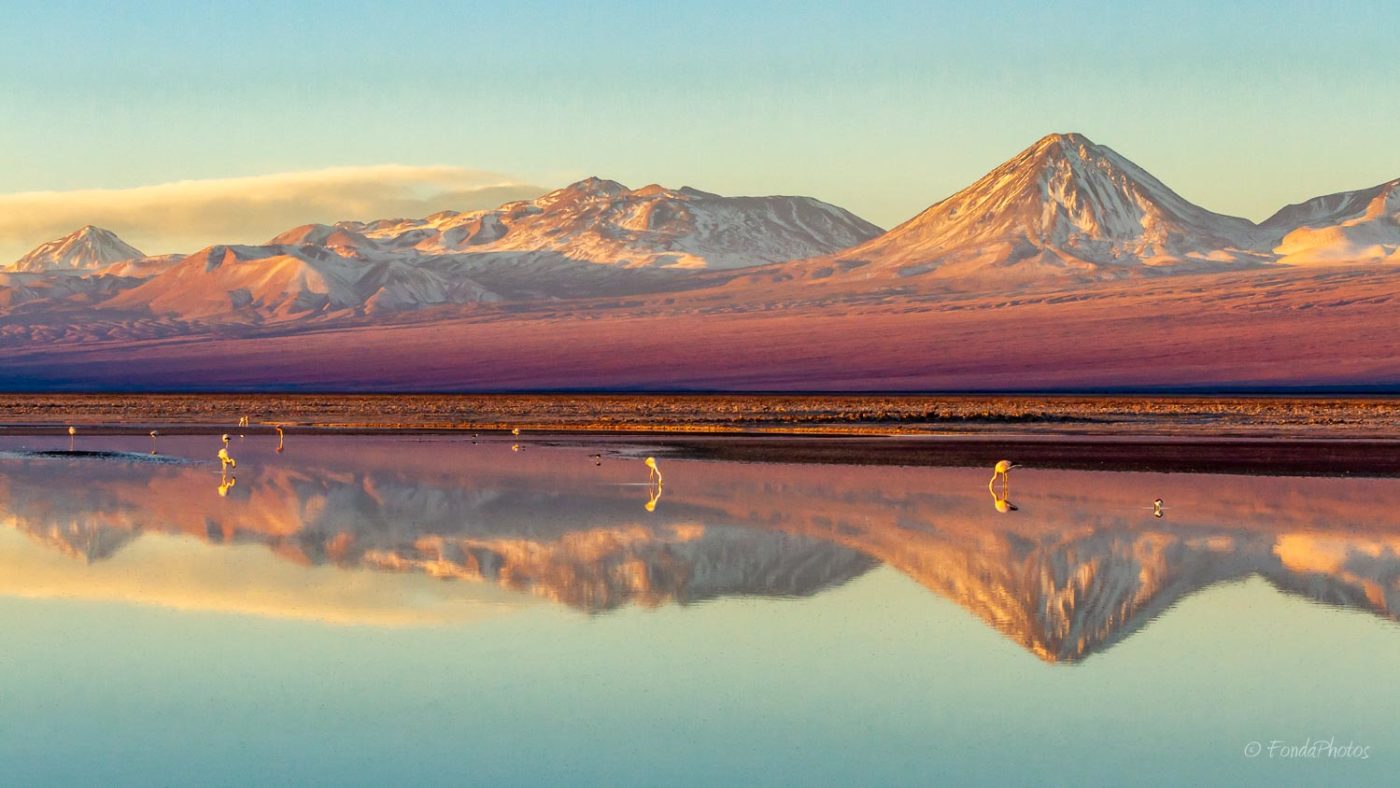 The largest salt flat in Chile lies between the main chain of the Andes, to the east, and a secondary mountain range called Cordillera de Domeyko, to the west. It is about 100 km long and 80 km wide, which makes it the third largest in the world. Large volcanoes dominate the landscape: Licancabur, Acamarachi, Aguas Calientes, Láscar … but my preferred one is the majestic Licancabur. 
This region is a paradise for photographers because of its natural beauty.  Volcanoes reflect on several lagunas as you can see in the galleries below: Laguna Cejar and Laguna Piedra next to Laguna Tebinquiché, and Laguna Chaxa a bit more south. They are all part of the Los Flamencos National Reserve, home to several species of flamingos (James, Chilean and Andes).
On August 25, 2013, I had the rare privilege to see an inch of snow fall in the desert.  This was the first time in 30 years. Reason why the volcanoes appearing in certain photos are unusually white.
During my second trip to San Pedro, in 2016, I came back to shoot Laguna Tebinquiché one more time, just as beautiful!