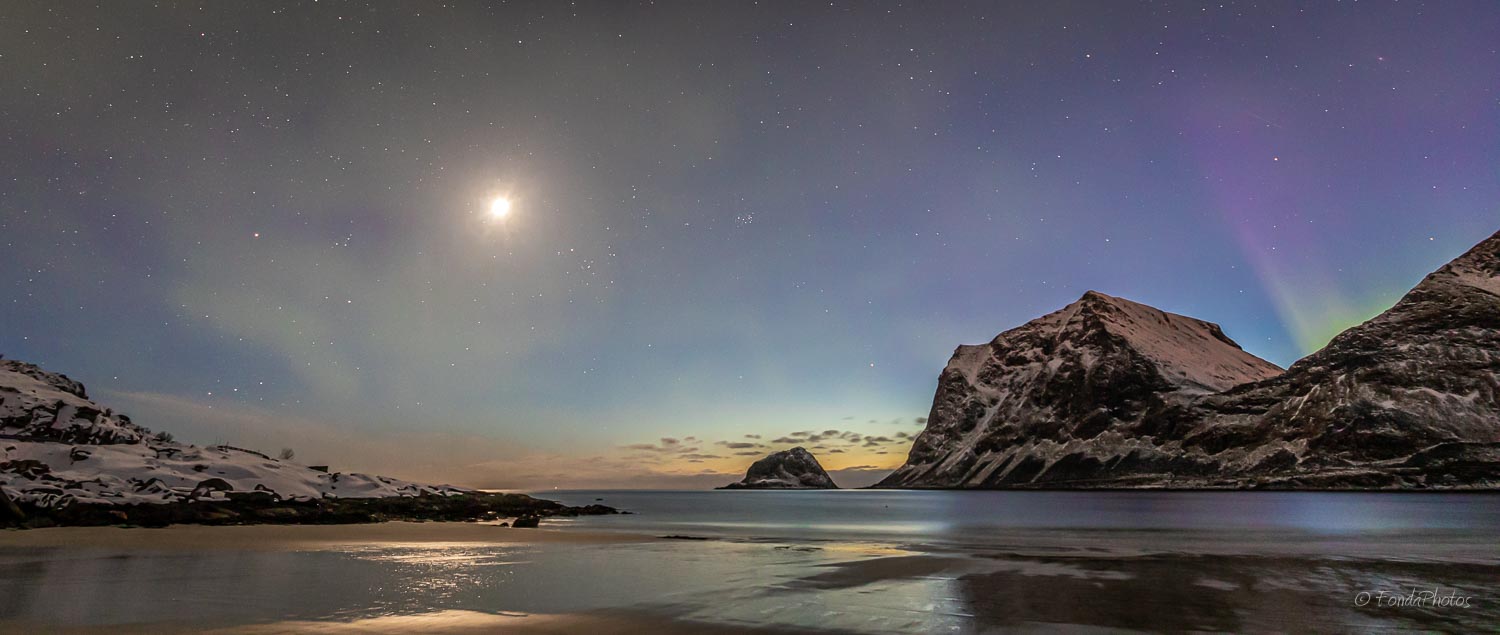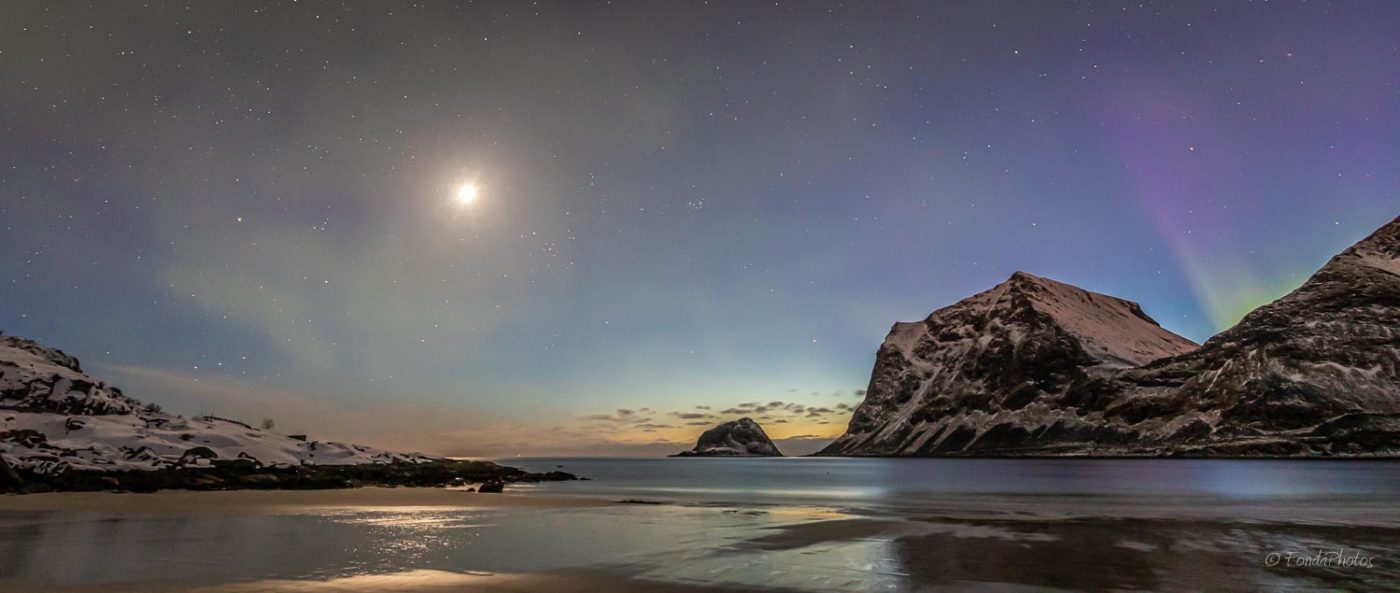 Capturing good photos of auroras or northern lights can be sometimes challenging because several factors come into play.  First, you need a significant magnetic activity, measured by the Kp index; in northern Norway no need to wait for a magnetic storm, an index of 2 or 3 should be enough. Second, sky should be mostly clear. Third, you must avoid light pollution. Finally, since this is still landscape photography, selecting a nice foreground is essential.
You may get out in the middle of the night and the hunt be unsuccessful because of a missing factor. However, spending a couple of hours in the darkest hours of the night on a deserted beach in the Lofoten Islands, alone or with a small group of fellow photographers, can be an immense pleasure when the weather is fair. Your eyes get rapidly used to obscurity and, well covered, you don't feel the cold. With your camera set well and sturdily fixed on a tripod, you can enjoy the serenity of the moment.
Suddenly auroras appear somewhere in the sky, often colored in green, and purple when the Kp index is high, red very rarely, and then they start dancing above your head.  Time to trigger and eventually re-frame to follow the dance! Sometimes, a subtle moonlight will add poesy to your scene.
Post-processing will also bring its surprises: auroras are likely to appear with more intensity than what you saw with your eyes and this is due to the long exposures. Adjust the sliders until you are satisfied with the result.