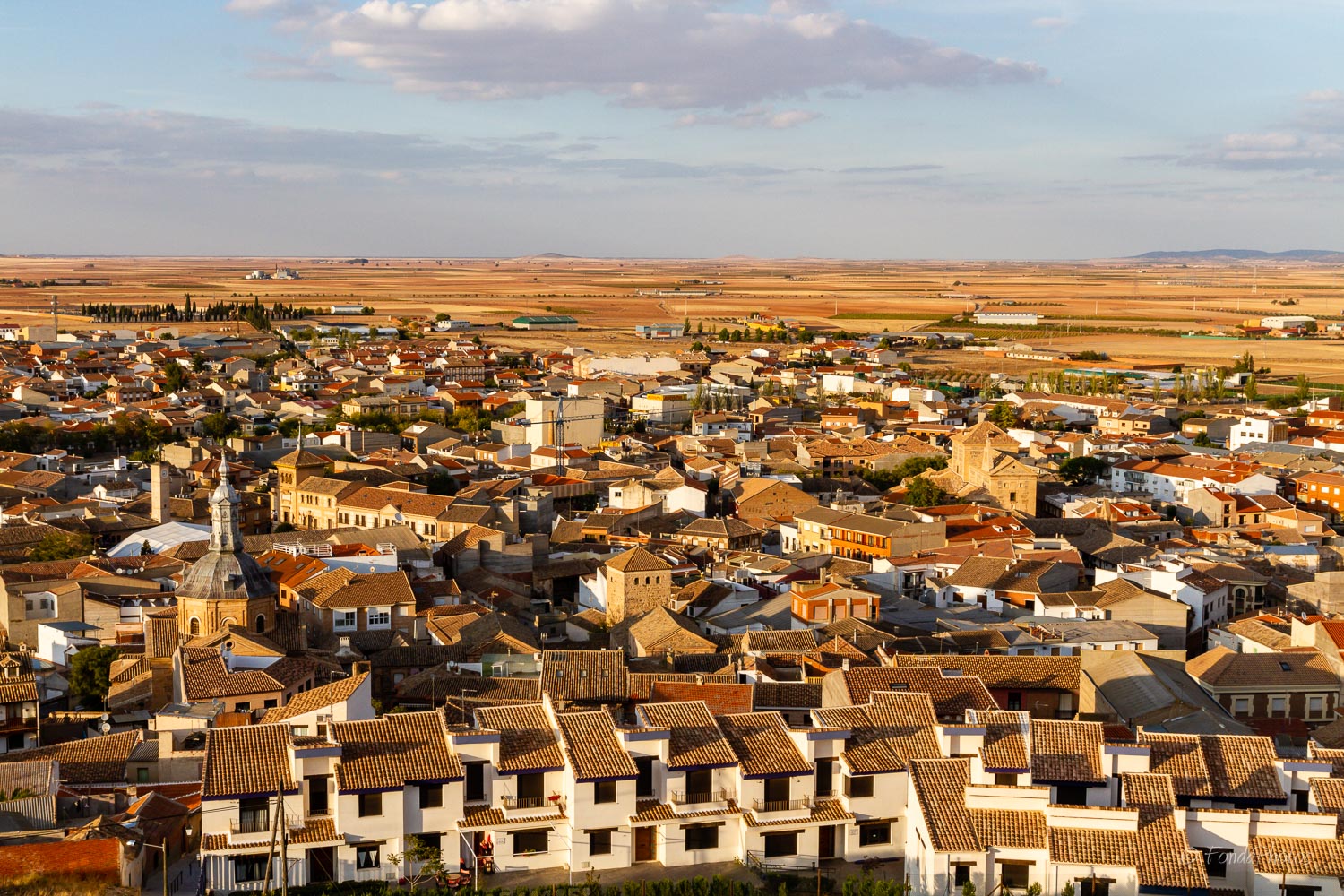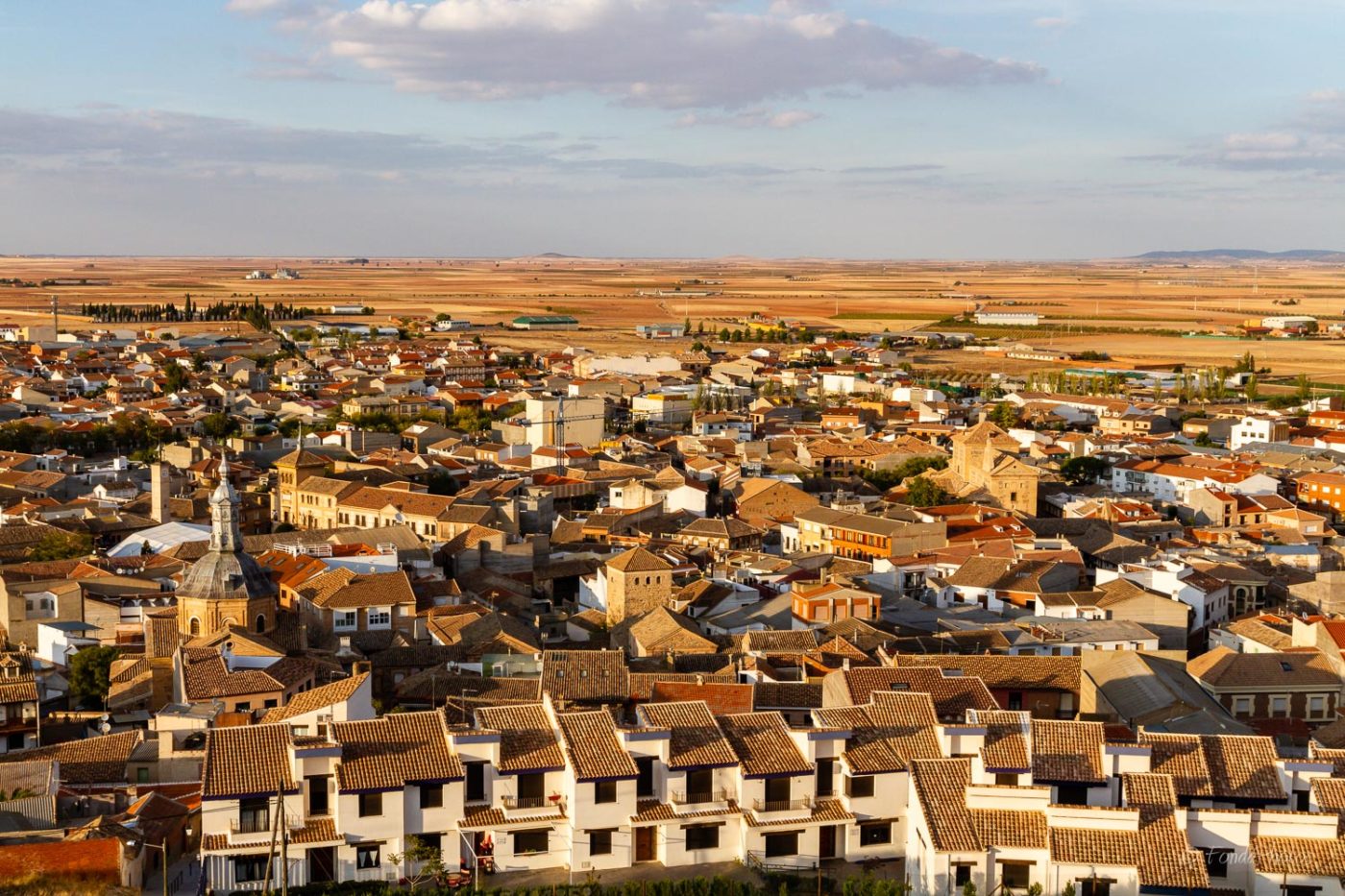 En esto descubrieron treinta o cuarenta molinos de viento que hay en aquel campo; y, así como don Quijote los vio, dijo a su escudero:

La ventura va guiando nuestras cosas mejor de lo que acertáramos a desear; porque ¿ves allí, amigo Sancho Panza, donde se descubren treinta, o pocos más, desaforados gigantes con quien pienso hacer batalla y quitarles a todos las vidas, con cuyos despojos comenzaremos a enriquecer?; que esta es buena guerra, y es gran servicio de Dios quitar tan mala simiente de sobre la faz de la tierra.
¿Qué gigantes? dijo Sancho Panza.
Aquellos que allí ves, respondió su amo, de los brazos largos; que los suelen tener algunos de casi dos leguas.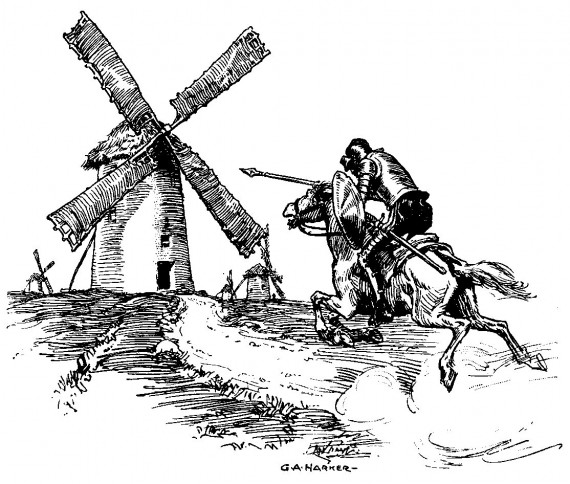 Mire vuestra merced, respondió Sancho, que aquellos que allí se parecen no son gigantes, sino molinos de viento, y lo que en ellos parecen brazos son las aspas, que, volteadas del viento, hacen andar la piedra del molino.
Bien parece, respondió don Quijote, que no estás cursado en esto de las aventuras: ellos son gigantes, y, si tienes miedo, quítate de ahí y ponte en oración en el espacio que yo voy a entrar con ellos en fiera y desigual batalla.
There is no better introduction than the famous Cervantes novel to visit La Mancha, a region situated south of Toledo in the center of Spain. I followed the tracks of Don Quixote during two days, passing by the wonderful villages of Orgaz, Tembleque and Consuegra bathed by the golden autumn light. Fortunately, many windmills or "giants" from the 16th century have been restored.