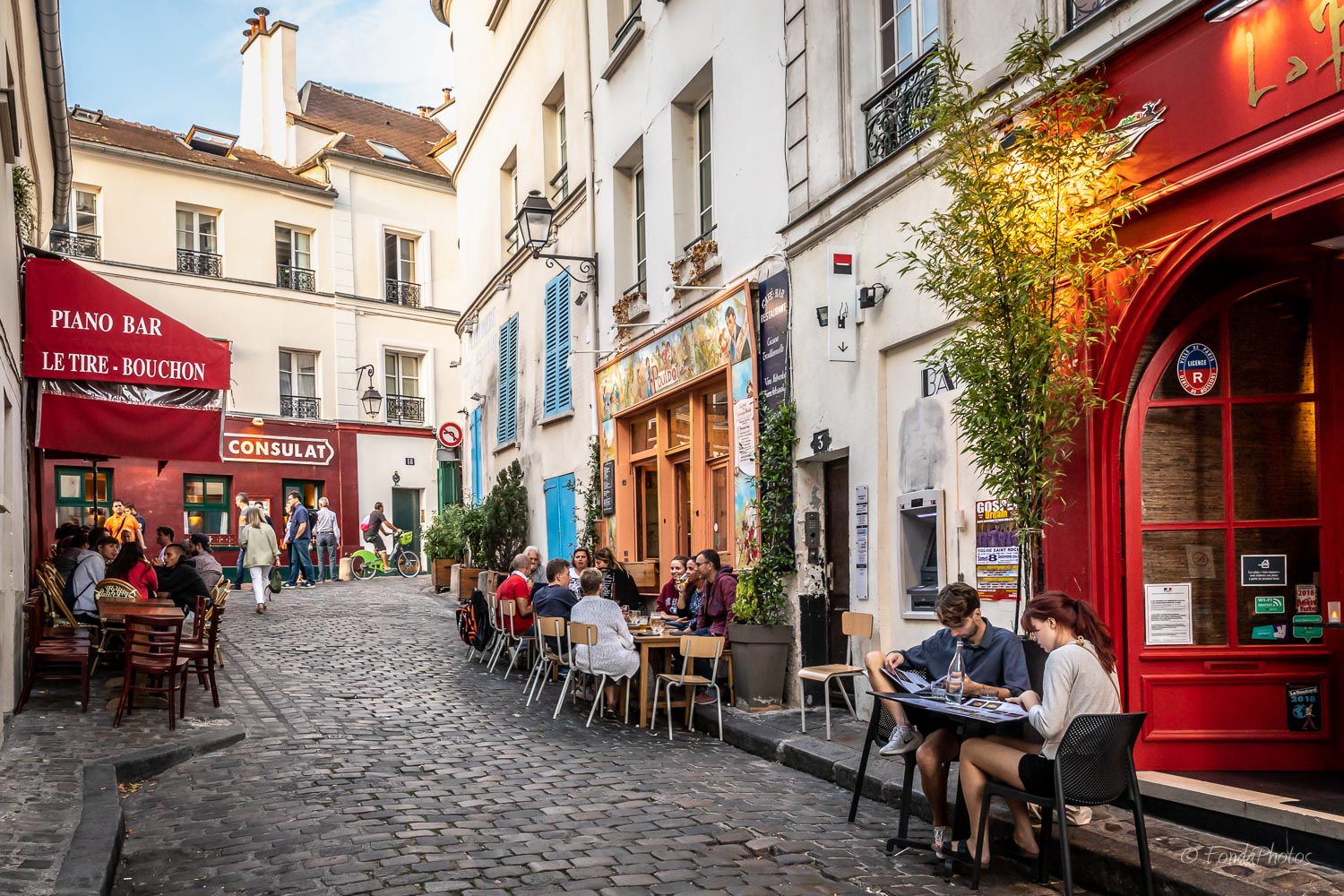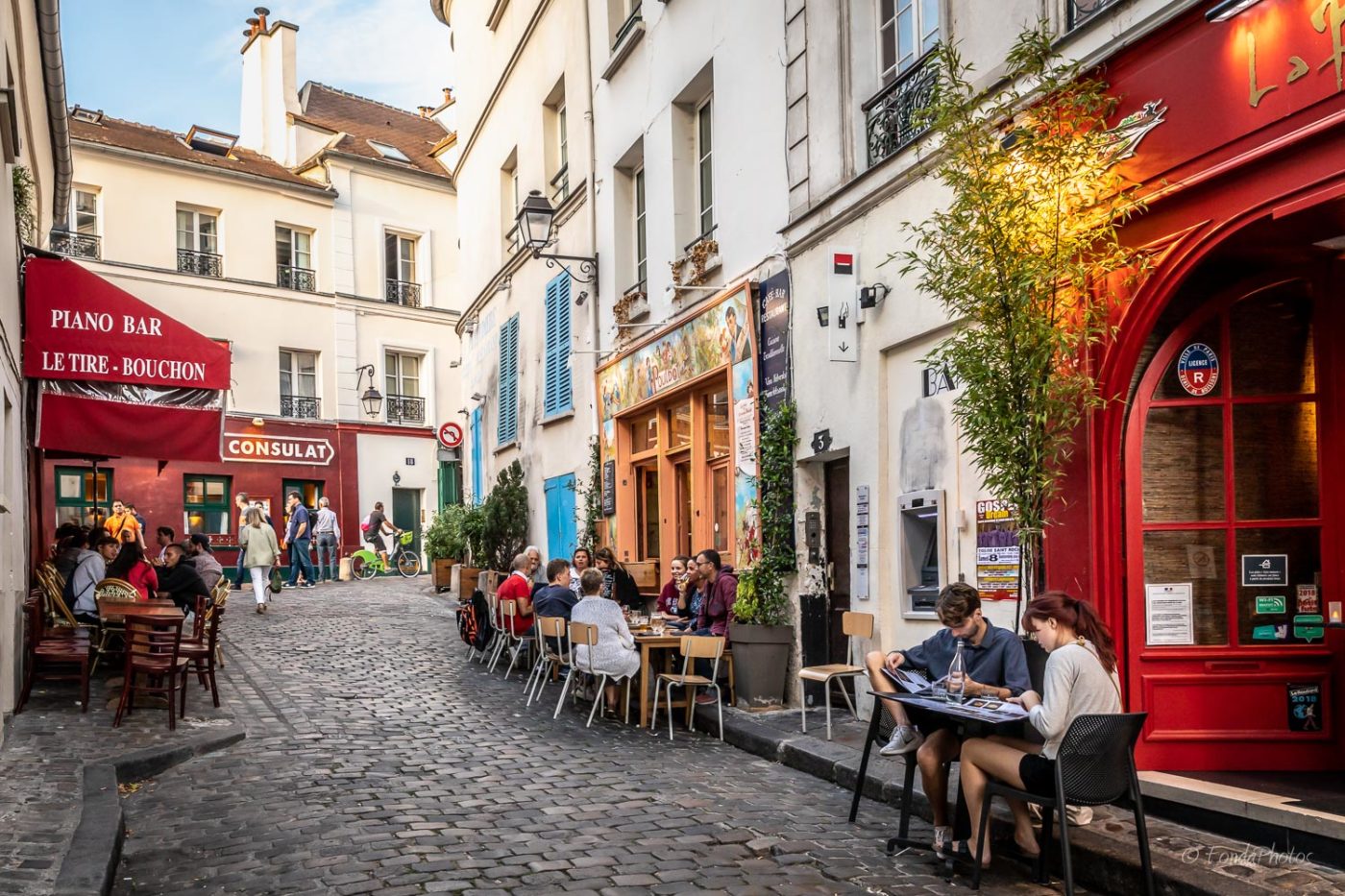 Paris, old cobbled streets, villas and artists estates
Away from the large avenues lined with Haussmannian buildings, not as old as the cobbled streets of central Paris dating from the Middle Ages, the curious visitor will discover these hidden alleys or courtyards, artists' villas, workers' houses and converted workshops, scattered throughout Paris. A great testimony of history and a breath of fresh air far from the urban tumult!
Villa Santos Dumont, Paris 15
Villa Santos Dumont is a private dead end back-street in the 15th district of Paris. Its name comes from the famous aviator, due to the proximity of the eponymous street. It includes 25 houses built in the early 1920's.  Several artists, sculptors, painters, draftsmen have lived or are still living there.
La Ruche is an artists' estate made of approximately 60 workshops. It is located in the 15th district of Paris and was built in 1902, reusing elements of the Paris Universal Exhibition of 1900. The name La Ruche (beehive) comes from sculptor Alfred Boucher, founder of this place. He was considering the artists buzzing with creativity, agitated like the bees of a huge hive.
La Campagne à Paris, Paris 20
Countryside in Paris… A dream for many Parisians, and almost a reality for a handful of residents of the 20th district. Because yes, La Campagne à Paris is the name of this small neighborhood perched on the heights of northeast Paris, near Porte de Bagnolet, on the land of the former commune of Charonne.

This townhouse development was founded in 1907 by Pastor Sully Lombard in the form of a cooperative intended to allow suburban access to people on low incomes. Created in about twenty years, this islet located on old underground quarries and composed of half a dozen pretty alleys, was originally organized as a cooperative: it allowed the working class to access a hundred pavilions specially built for them and offered at affordable prices.

Today, this district does not welcome the working classes at all (on the contrary!), but it is nonetheless one of the most pleasant in the capital for an exotic stroll. Discover this townhouse development, early 20th century version!

Villa Riberolle, Paris 20
Nestled behind the Père-Lachaise cemetery, Villa Riberolle is one of the rare spots of the capital to have preserved its industrial aspect from the last century. It shelters one of the last industrial companies, an SME of sandblasting of glass and metal. Created around 1903, it takes its name from that of the owner of the land on which it was opened.
By entering this dead end street by the small forged grid which overhangs the entrance, we plunge back into the Paris of our ancestors: large cobbles, rarely well arranged, from where emerge mountains of weeds, workshops of dilapidated artists or industrial buildings with a staggering appearance, ivy climbing everywhere on old buildings…
You would almost think that this alleyway, well and truly inhabited, was abandoned, and that is what makes it so charming!