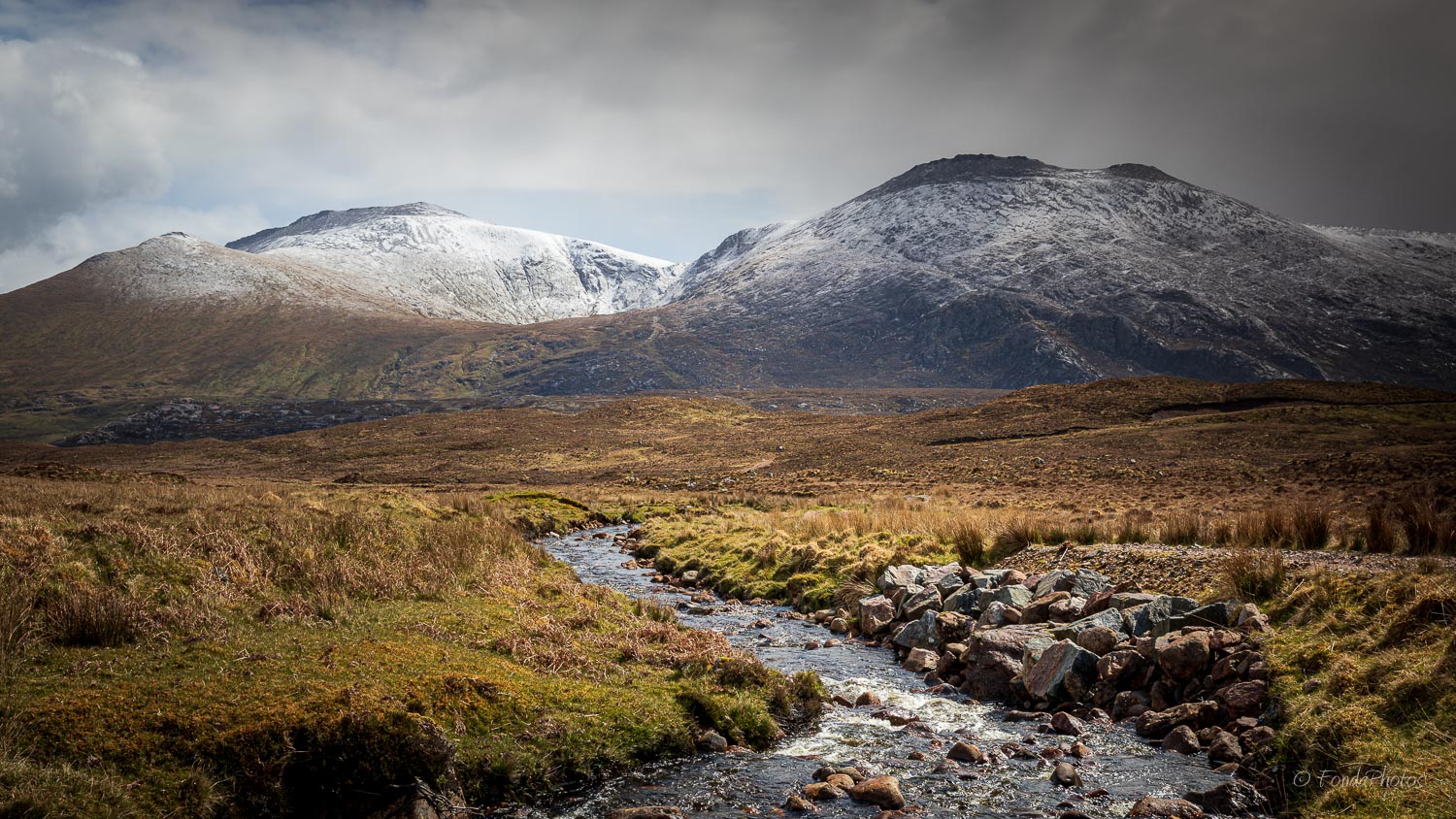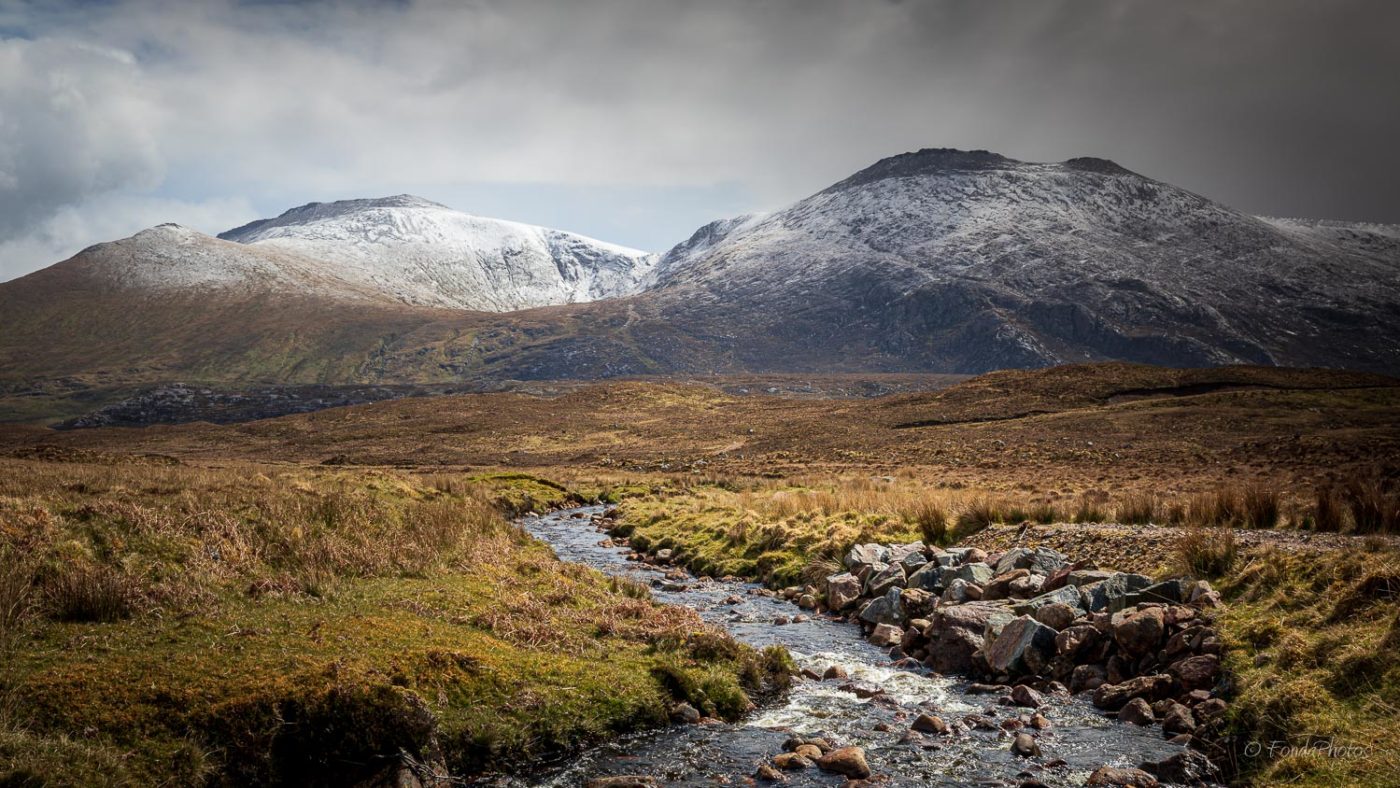 Gualin Estate and Strath Dionard
I caught sight of the Gualin Estate for the first time while I was driving on the NC 500 from Durness. The road crosses wild stretches of moor once you have passed one or two farms. After about ten miles in the direction of Scourie, a stand of mature conifer trees suddenly appears on the left side of the road.
From the slightly elevated road the view is completely unobstructed in the direction of peat-covered hills, small ponds and scattered rocks, which join in the distance the Dionard River. The gaze is guided by two mountain ranges, a little less than a thousand meters above sea level: Beinn Spionnaidh and Cranstackie on the left side of the valley, Foinaven on the right side. It is a glacial valley named Strath Dionard, extremely wild and stretching for miles. In the distance one can see other mountains often hidden by mist.
I was immediately struck by the beauty of the place and decided to quickly return with my camera bag.
Back for first shooting session
A few weeks later, during the month of May, it had snowed overnight and I drove towards Gualin early on a Sunday morning. After an hour and fifteen minutes on the road from Tongue, once I had parked the car and bypassed the conifer trees, I could see Gualin House in the distance. This beautiful Victorian house was built at the beginning of the 19th century by the Duke of Sutherland. It is the entrance to Gualin Estate, a 6,000 acres property which covers a large part of Strath Dionard.
The Estate is renowned for angling, a grouse moor and deer stalking. It was acquired at the end of 2018 by the CEO of an Indian pharmaceutical company for £ 3 million. The latter plans to spend his holidays there with his son. Both are vegetarians and their only project is to preserve the natural beauty of the place, which is a good thing! Read the full story here.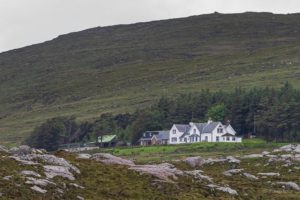 Views towards River Dionard
I walked down a track in good condition which descends by skirting the hills. After a few kilometers, I found a small elevation on the right side with beautiful views of the Dionard River and the Strath plus nice flat rocks as foreground. Although on private property, land law in Scotland guarantees completely free access to visitors. The surrounding Corbetts, these Scottish mountains 2,500–3,000 feet in height, were sprinkled with fresh snow. A powerful wind swept the rather threatening clouds, which clung to the mountains, sometimes blocking the horizon. Typical weather conditions for Scotland, and ideal for capturing these dramatic landscapes between two sleet downpours!
I went back three weeks later with my wife to take a walk. It was early June, the sky was overcast but clouds were not loaded with rain. Unfortunately light conditions were not as good as on my first visit.