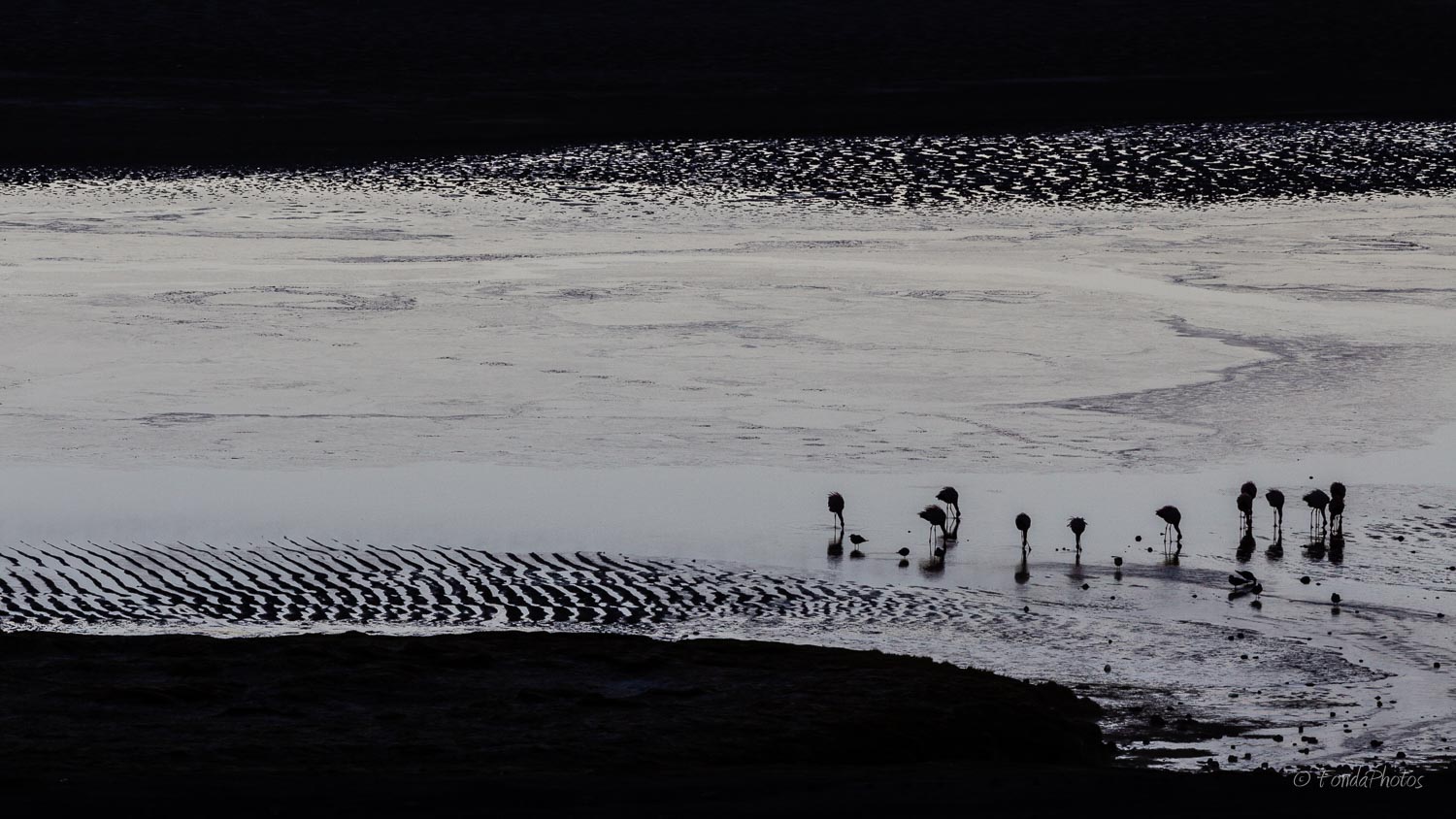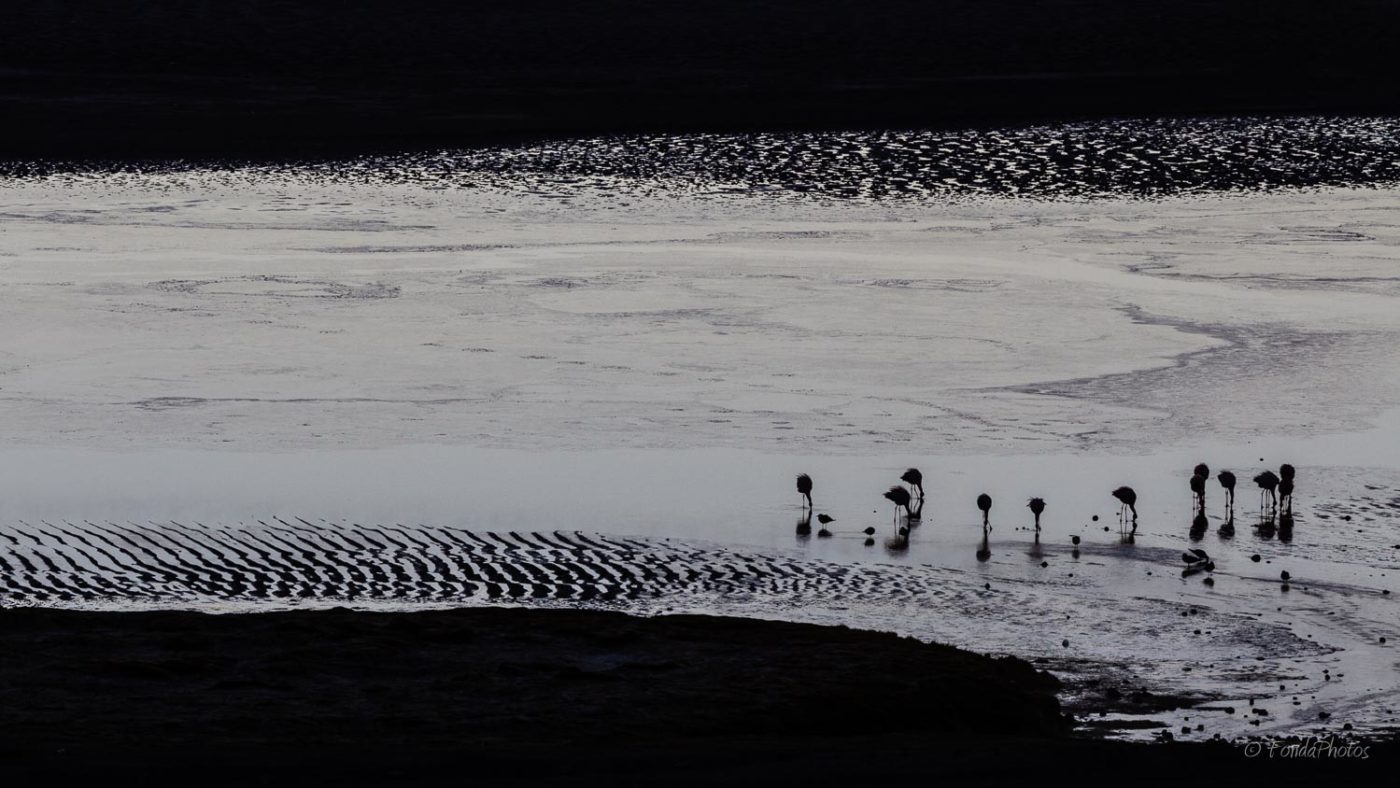 Continuing our journey to the north, we briefly stopped at the Customs Post of Hito Cajones (altitude 5,033m, probably the highest elevation of our trip) and reached a tiny village located close to Laguna Colorada at the end of the afternoon on December 1, 2016.  Our drivers took us to a belvedere situated on the southern side of the laguna, one mile away from the shelter where we were going to sleep, to admire the landscape and take a series of shots before sunset.
What a show, this is clearly the one!  If you were to visit only one salt lake in Bolivia, Laguna Colorada is the one. Fantastic colors with a dominant red (due to sediments and algae) and white borax islands. But they change completely depending on the time of the day. The water creates a network of complex meandering streams, just amazing.  And I won't forget to mention the flocks of flamingos!
No need for a lot of commentary, images speak for themselves. They were shot at the end of day on December 1 and very early the next morning, either from the belvedere 40m above the lake or at lake level.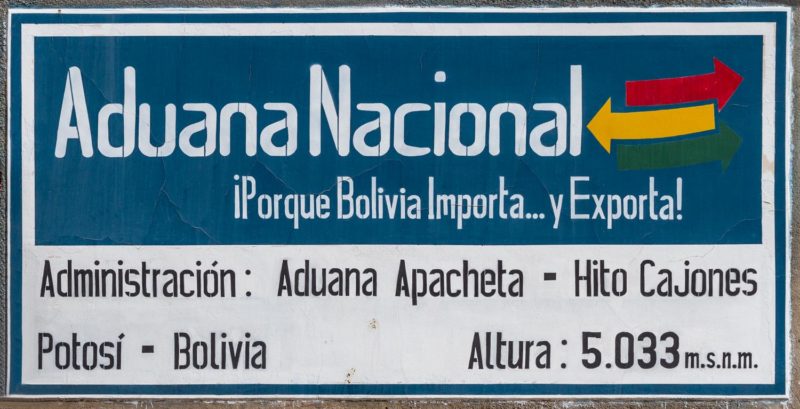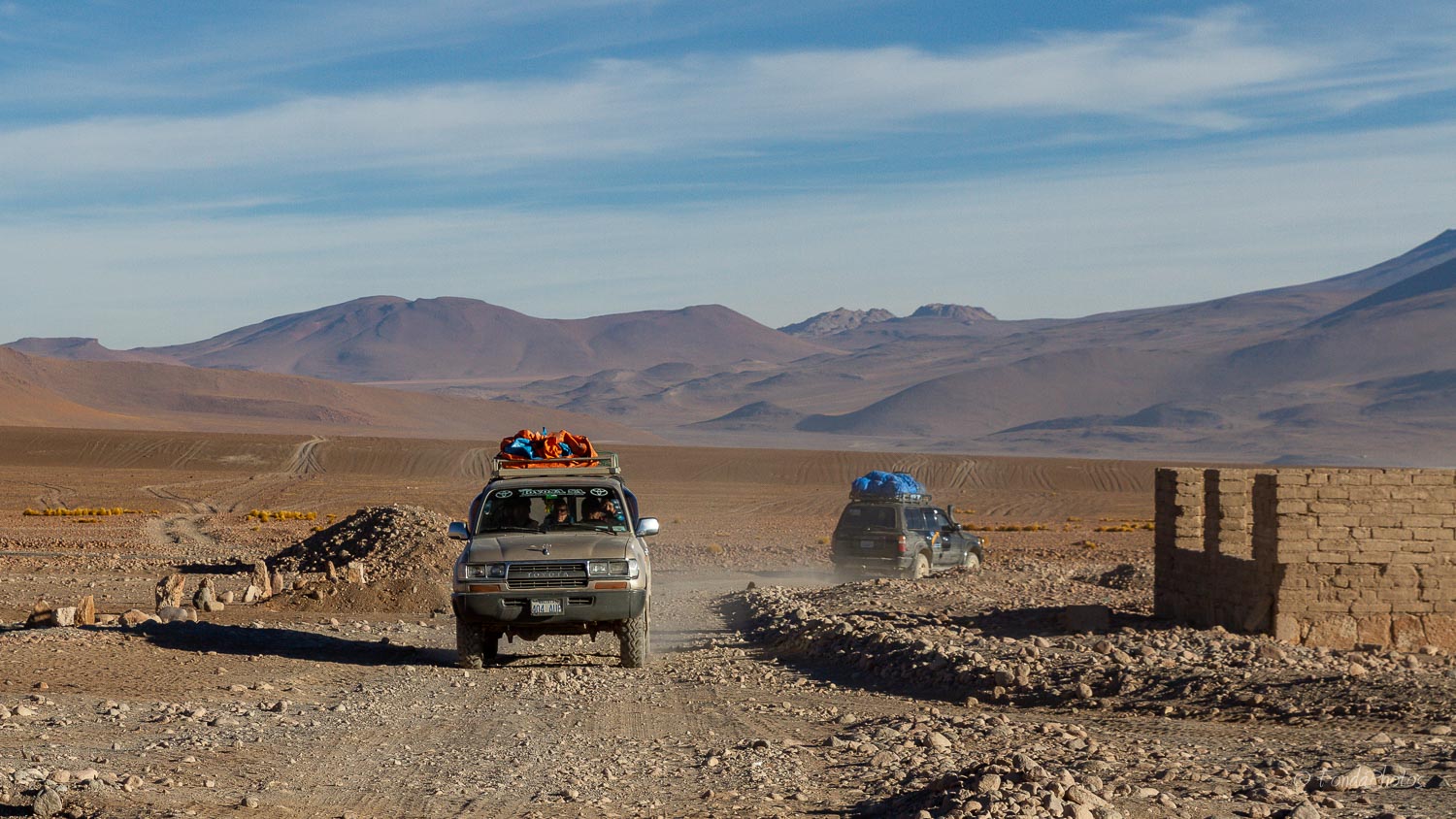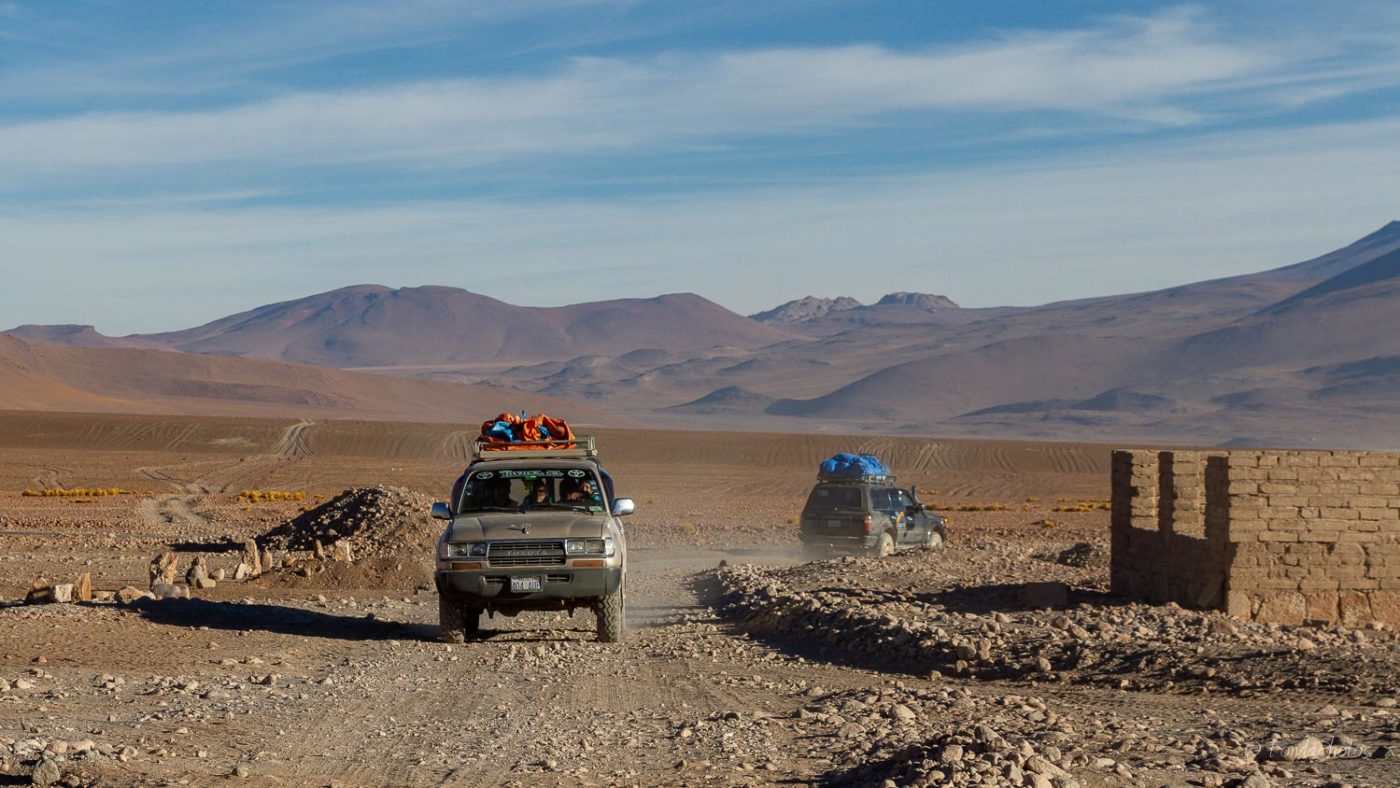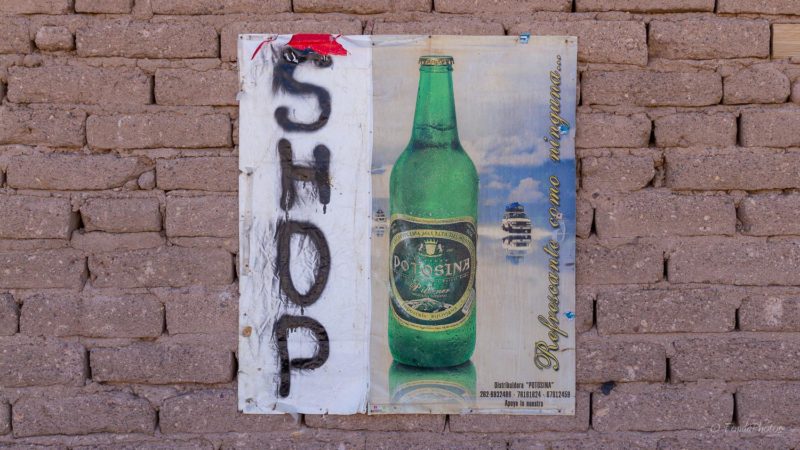 I also shot a few photos looking westward. Flamingos were strolling on a quieter pound with golden hills in the background. Magnificent setting!