This area of the Northwest Highlands is renowned for the scenic splendor of its mountains and coastline, without forgetting the range of wildlife that can be seen. It gives its name to the Wester Ross National Scenic Area, one of 40 such areas in Scotland.
I have made two trips to Wester Ross, the first one in October 2018 on my way to Lewis and Harris, the second one a year later in October 2019. This second visit was a bit longer, as we stayed in Kinlochewe and Ullapool to explore the region.

From Inverness to Ullapool
Ullapool is a small town along the bank of Loch Broom. This is where you will board a ferry to Lewis and Harris. The town itself has nothing special but it's a good base-camp to explore the northern part of Wester Ross.
It takes less than two hours to drive from Inverness to Ullapool however there are many great spots on the way.  Why don't you stop for a couple of pics at Loch Glascarnoch and Loch Droma?  Or plan a picnic next to the Black Water Falls?
Rhue is a small settlement north of Ullapool. It derives from An Rubha which means headland in Gaelic. The full name of the area is RudhaCadail which in Gaelic means the Point (ie headland) of the Sleepy People. Legend has it that the name came from sailors found asleep but quite unharmed on the rocks (where the lighthouse is now) after their boat was shipwrecked on a stormy night (from Wikipedia).
Pics taken from the ferry crossing the Minch, between Ullapool and Stornoway (Lewis island). A rather shaky cruise on the way to Lewis. Coming back was much calmer.  Temperatures had dropped and surrounding peaks had just started wearing their winter coats. When we started entering Loch Broom, the light was exceptional.
The Summer Isles are an archipelago lying in the mouth of Loch Broom. These pics have been taken from a viewpoint situated north of the loch, at the western end.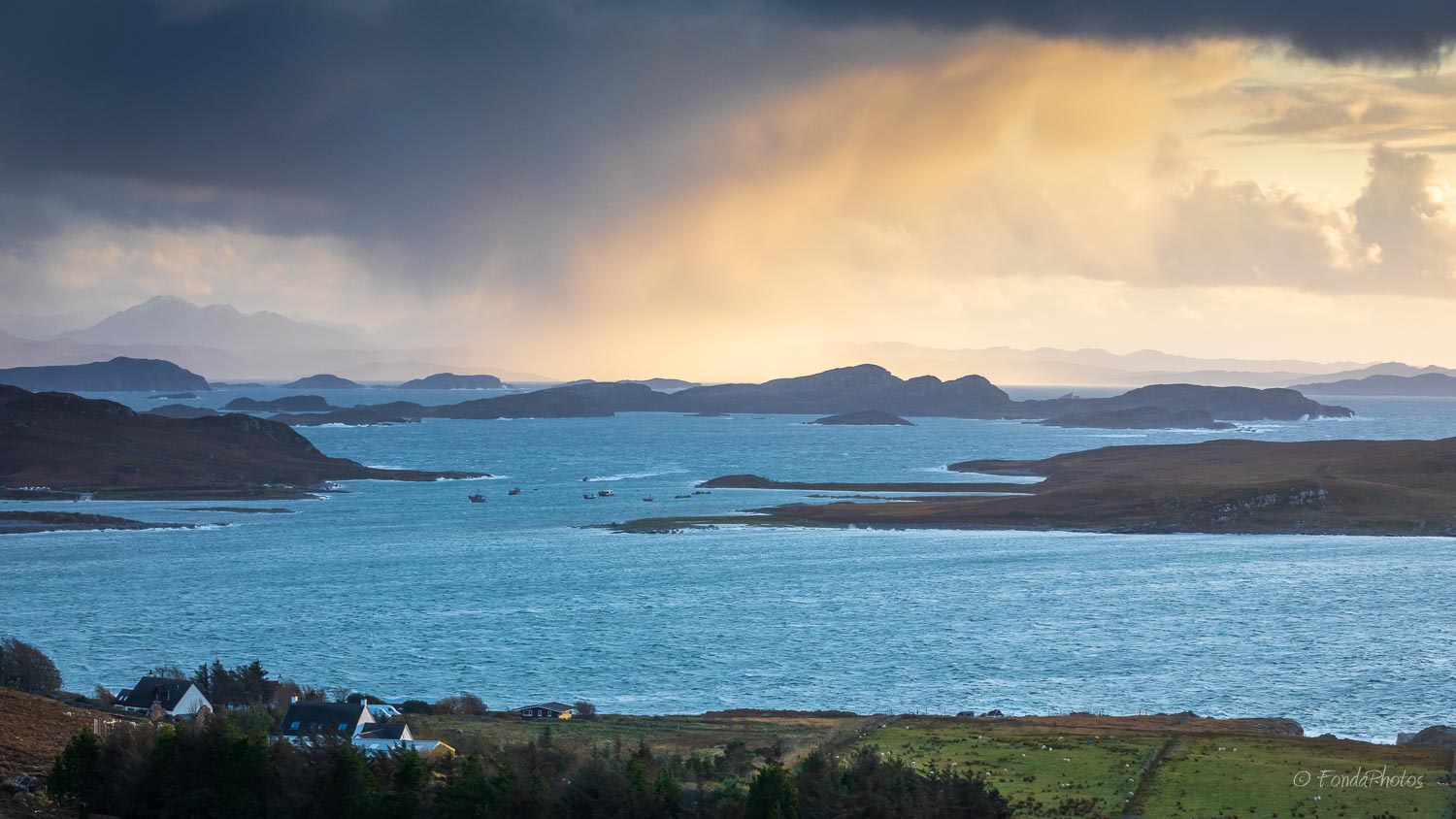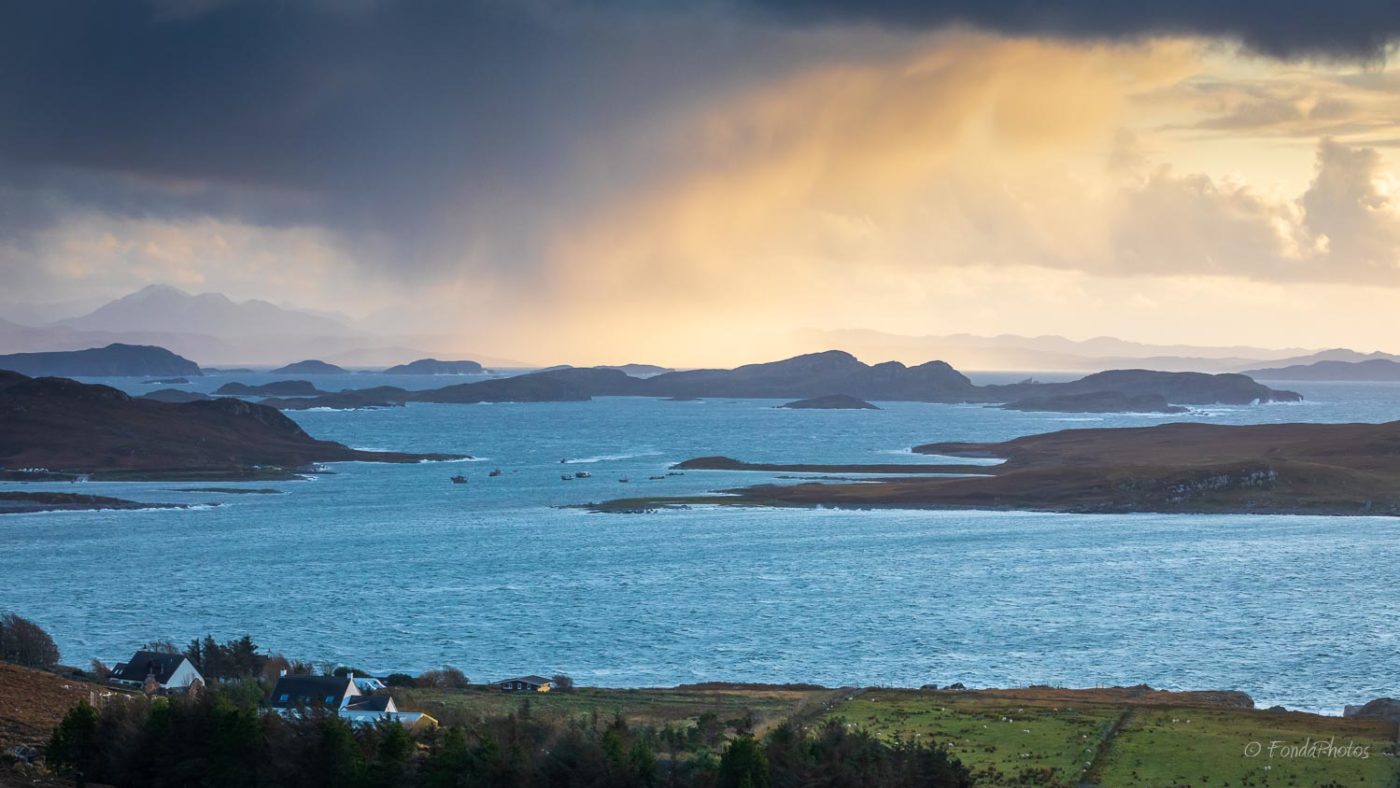 The small road from Kinlochewe to Torridon is really spectacular. It follows a magnificent valley at the foot of the Beinn Eighe massif. A couple of lochs connected by a river, peat bog with a few isolated trees, it's quite a ride! Past the village of Torridon, you will enjoy beautiful views to Upper Loch Torridon.