Two visits to the Isle of Skye already and probably not the last ones. This island in the Scottish Hebrides offers wonderful scenery, and a quaint main town, Portree. You will mostly drive on one-lane countryside roads and become familiar with passing places. Soon you will soon be circled by black-face sheep, unless they sleep on the road itself. Food is good and so is whiskey!
The light is typical of Scotland, ever-changing due to fast-moving clouds. Despite the spike of tourism, I still recommend Skye for photographers.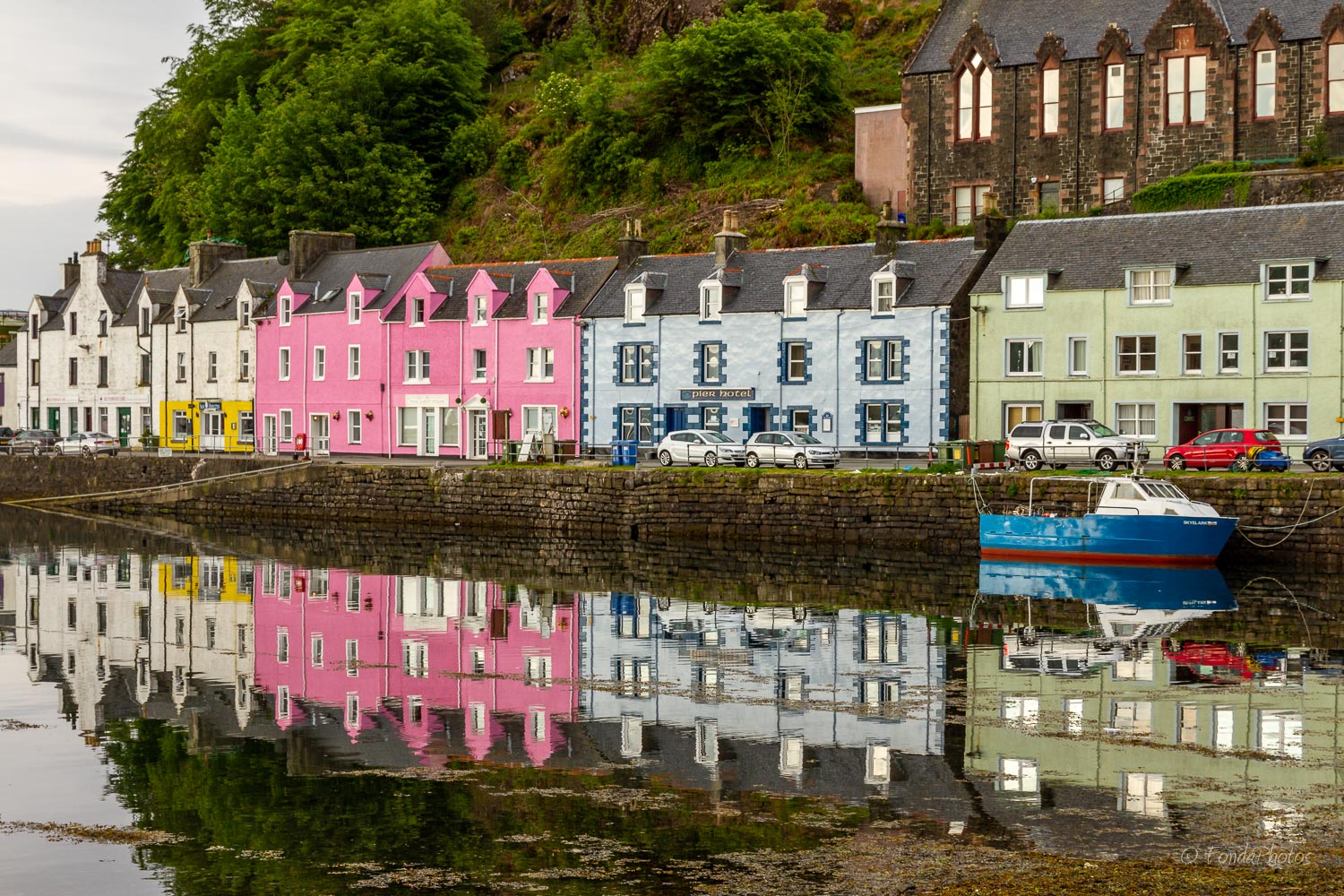 Portree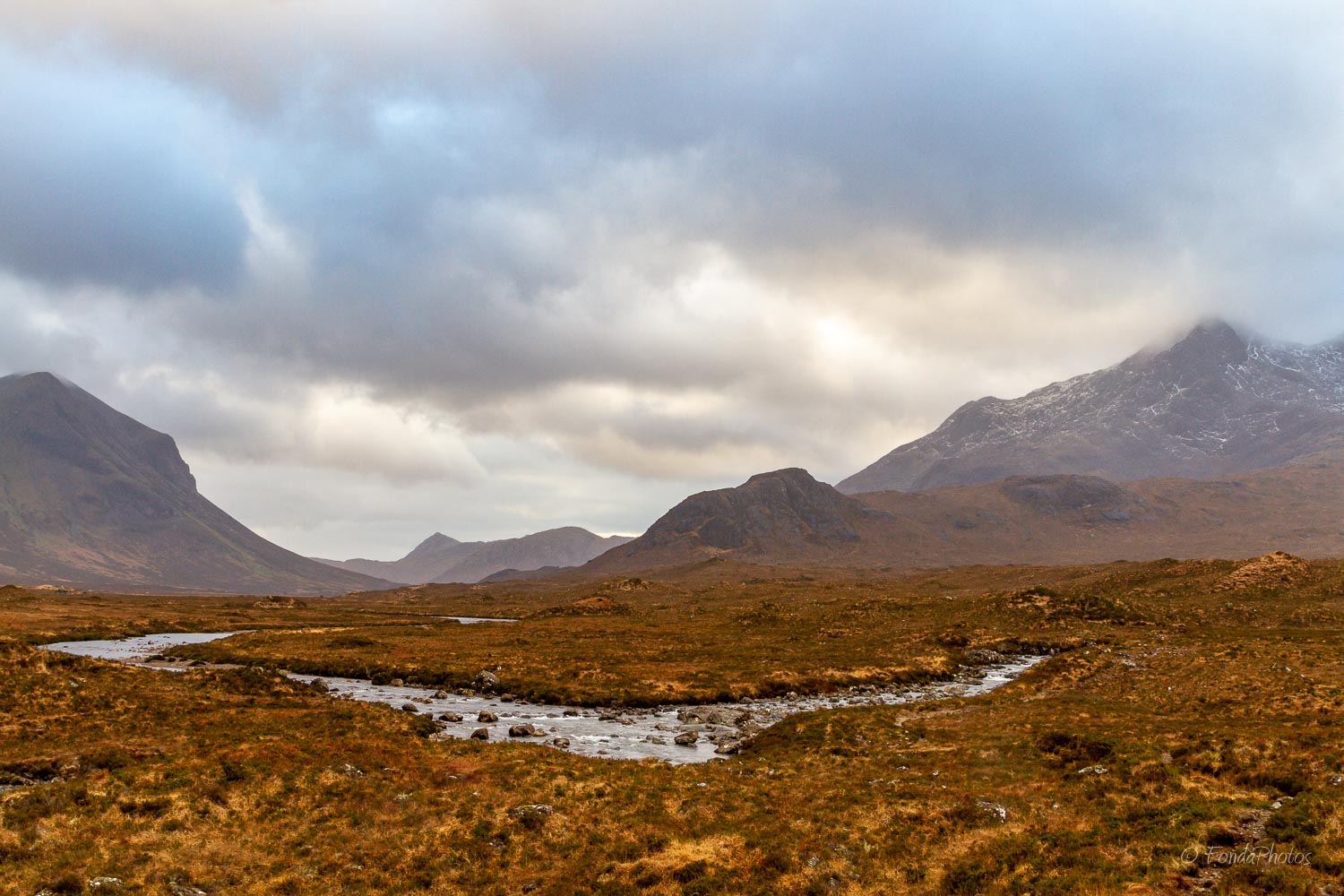 Sligachan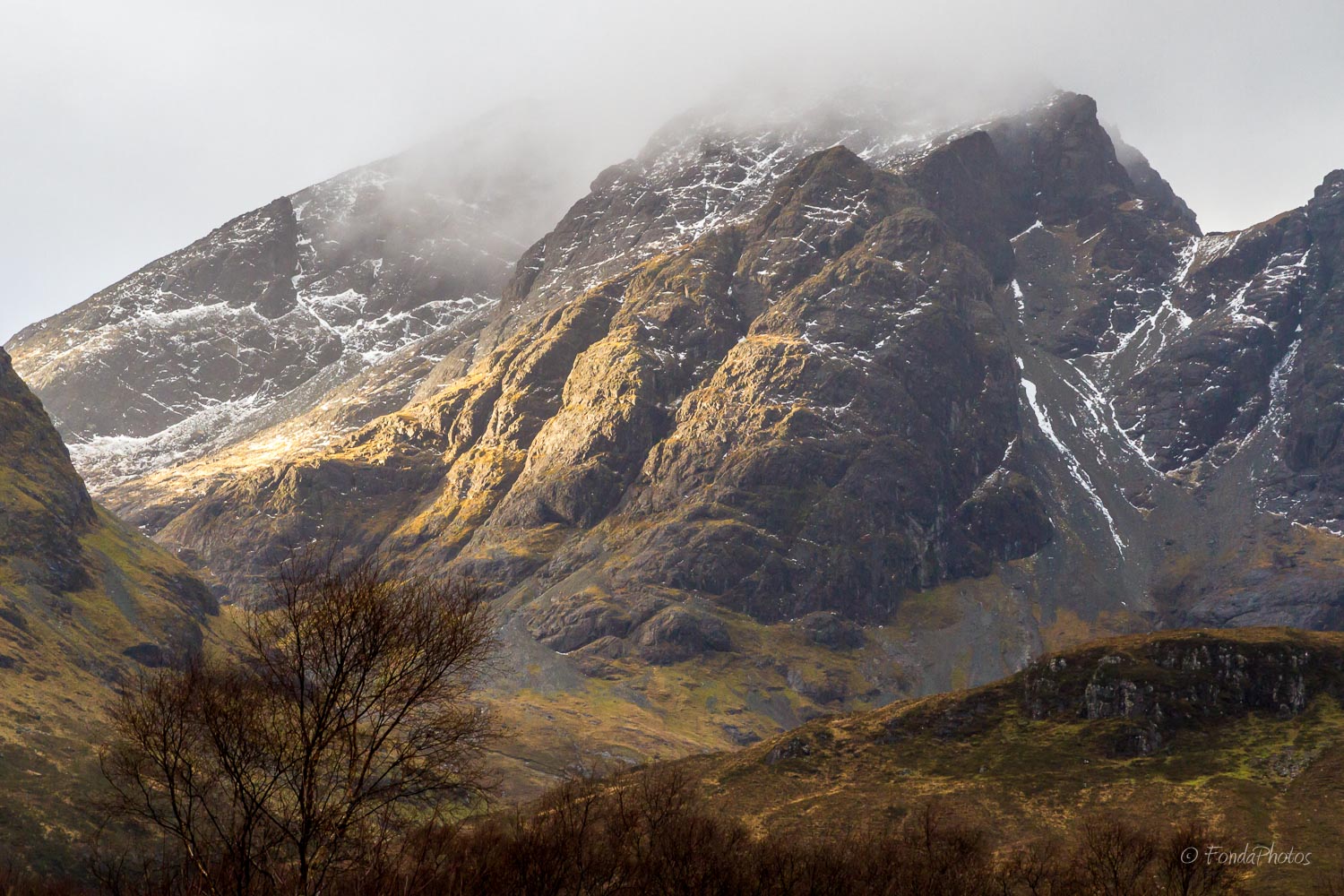 Cuillin Range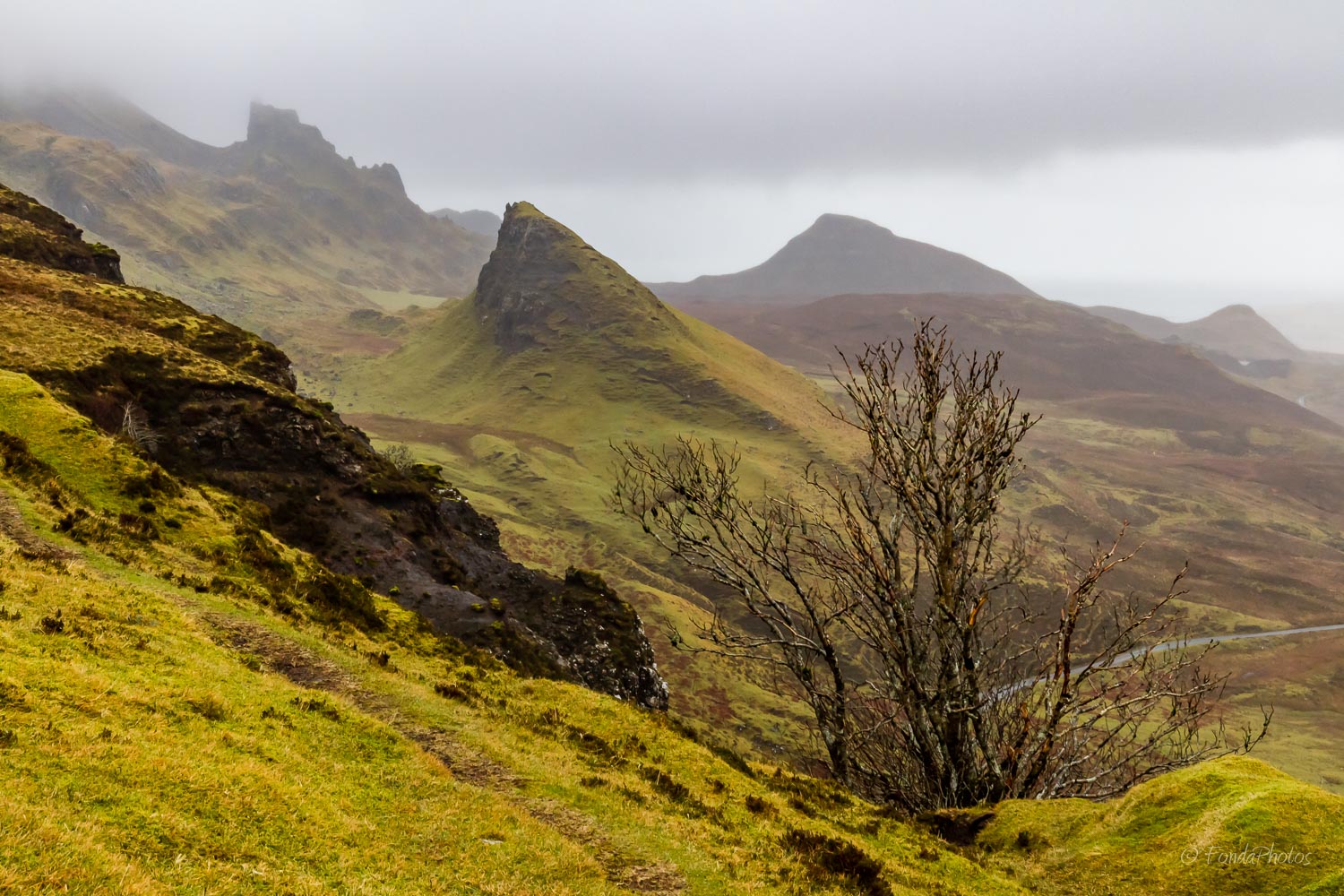 Quiraing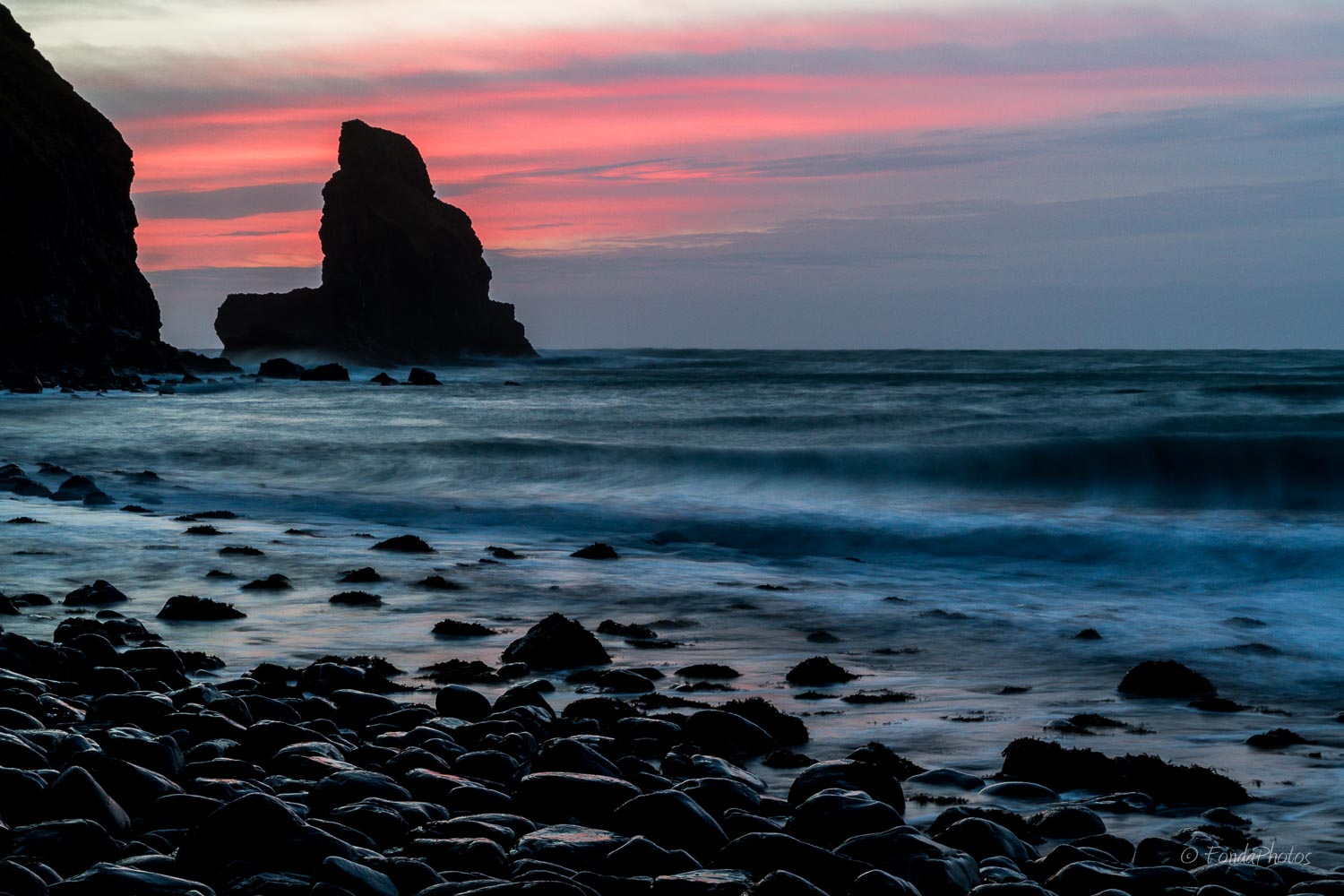 Talisker Bay
It is a landslip on the eastern face of Meall na Suiramach, the northernmost summit of the Trotternish Ridge on the Isle of Skye. The whole of the Trotternish Ridge escarpment was formed by a great series of landslips. The Quiraing is the only part of the slip still moving. For that reason, the road at its base near Flodigarry requires repairs each year.
From the summit, one can enjoy a fantastic view to the Sound of Raasay.
Photographed during two trips in May 2014 and after Christmas 2016.
This is properly the most famous spot on the Island and definitely the busiest. The Old Man is a large pinnacle of rock that stands high and can be seen for miles around. As part of the Trotternish Ridge the Storr was created by a massive ancient landslide, leaving one of the most photographed landscapes in the world.
With fellow photographers, we climbed an elevation of a bit more than 300 meters early in the morning to take this series of photos.
Elgol is a small village in the south of Skye. The small road that starts in Broadford and goes towards the southwest is a real treasure. It bypasses Loch Slapin and then offers magnificent views to Bla Bheinn, a 928 meter high mountain in the Cuillin Range.
This is a famous spot for photographers because of the small cliff that follows the pebble beach to the north of the small harbor, the jagged rocks and a fantastic view to the Black Cuillin across the bay.
From Elgol one can reach Loch Coruisk by boat. This inland fresh-water loch lies at the foot of the Black Cuillin.  I highly recommend the Misty Isle Boat and famous skipper Seumas Mackinnon!

Neist Point is a popular viewpoint on the most westerly point of Skye. I was only able to take pics once because of the strength of the wind, during my second trip. Its lighthouse was first lit on 1 November 1909. Since 1990, the lighthouse has been operated remotely from the Northern Lighthouse Board headquarters in Edinburgh. The former keepers' cottages are now in private ownership.
At foot of the Black Cuillin near Glenbrittle are the Fairy Pools, beautiful crystal clear blue pools on River Brittle.