On August 28, 2013 we crossed the Atacama desert, from San Pedro going west to the Pacific Ocean and then north to Iquique. A couple of hundred miles, essentially on dirt roads.  It took us a whole day without much to see, landscapes are really barren. While we were driving north on Route 5, we made a quick stop in Quillagua, an oasis on the Loa River. According to the Guinness Book of Records, it is the driest place on earth, with an average 0.2 mm of rainfall per year measured over the past 40 years.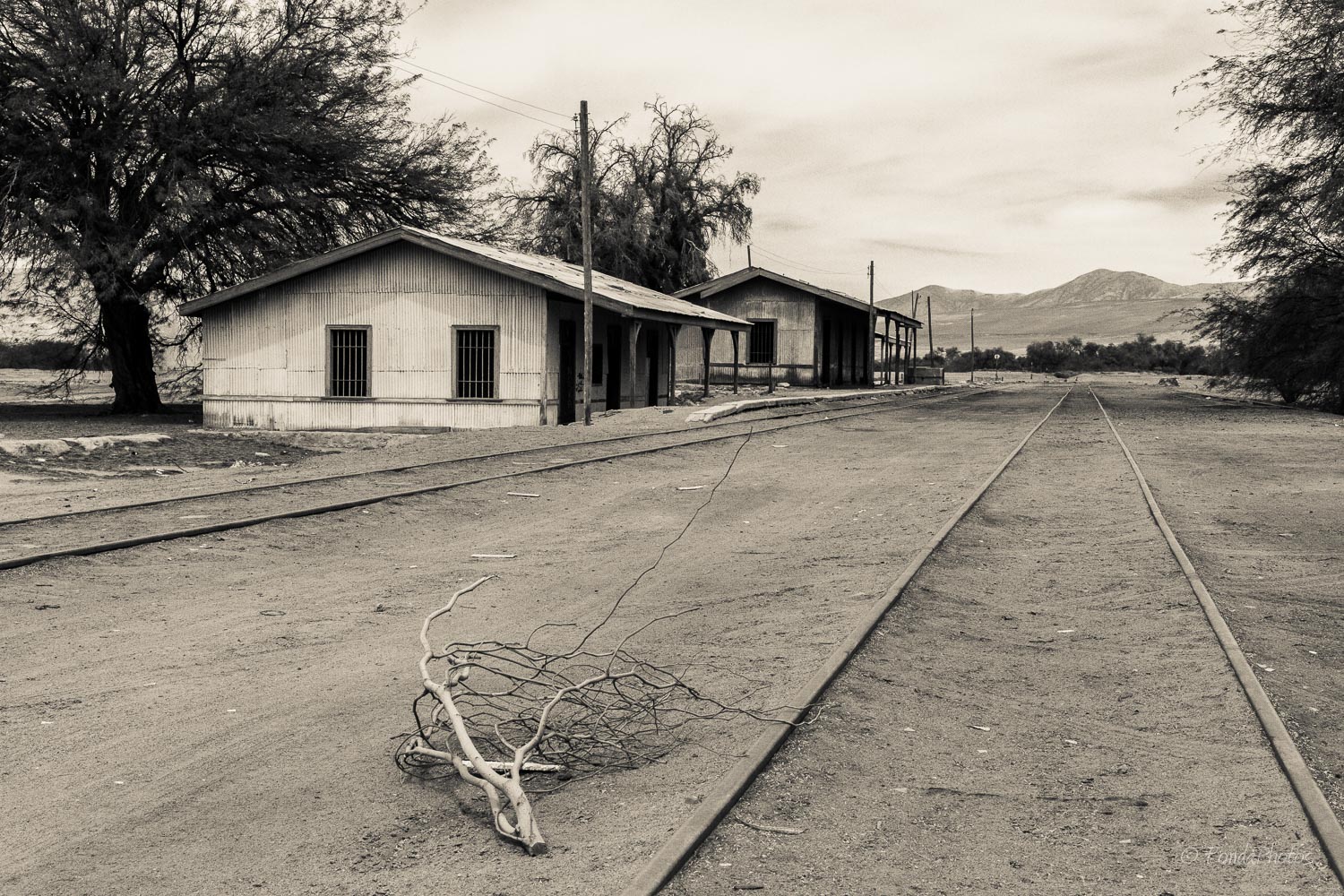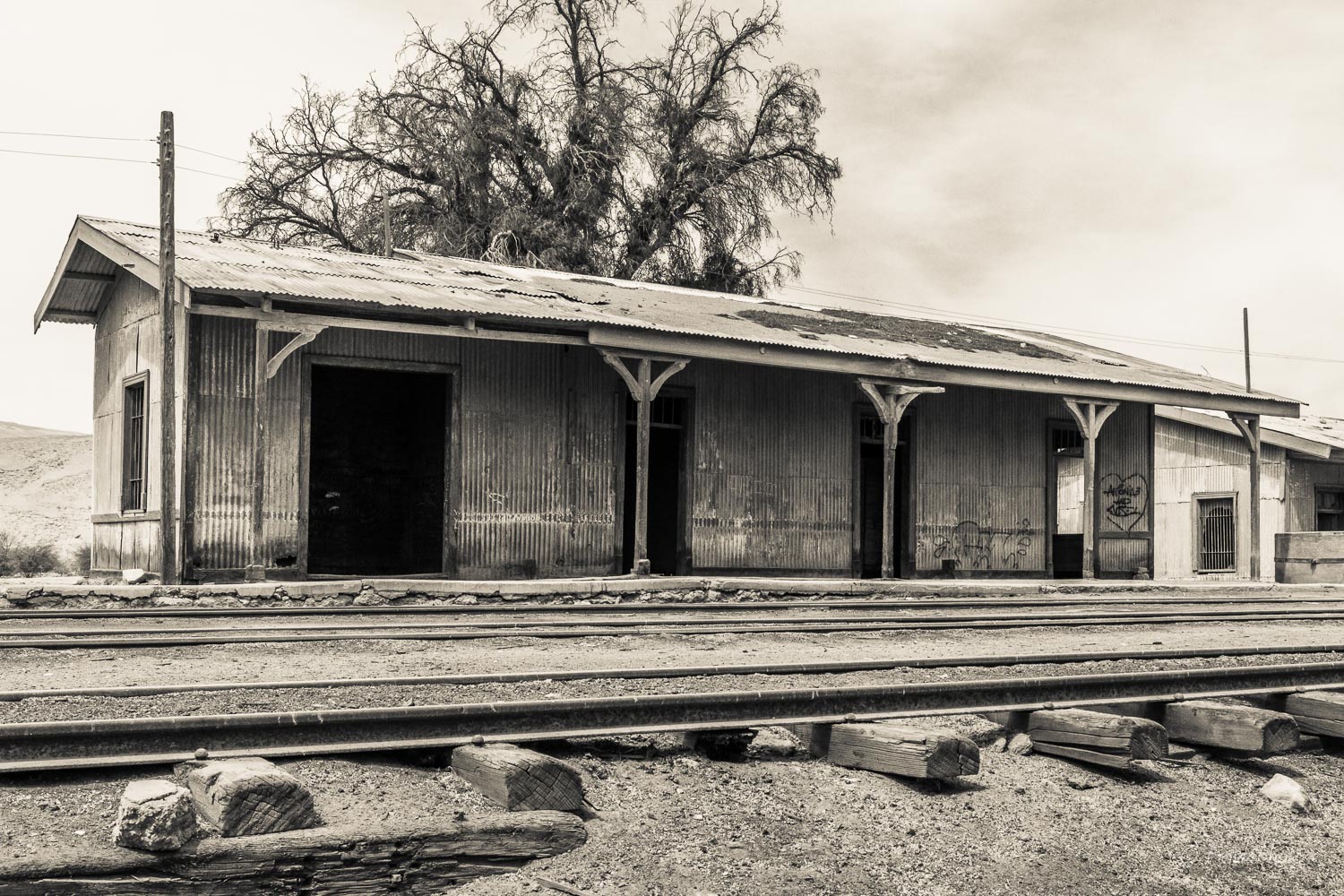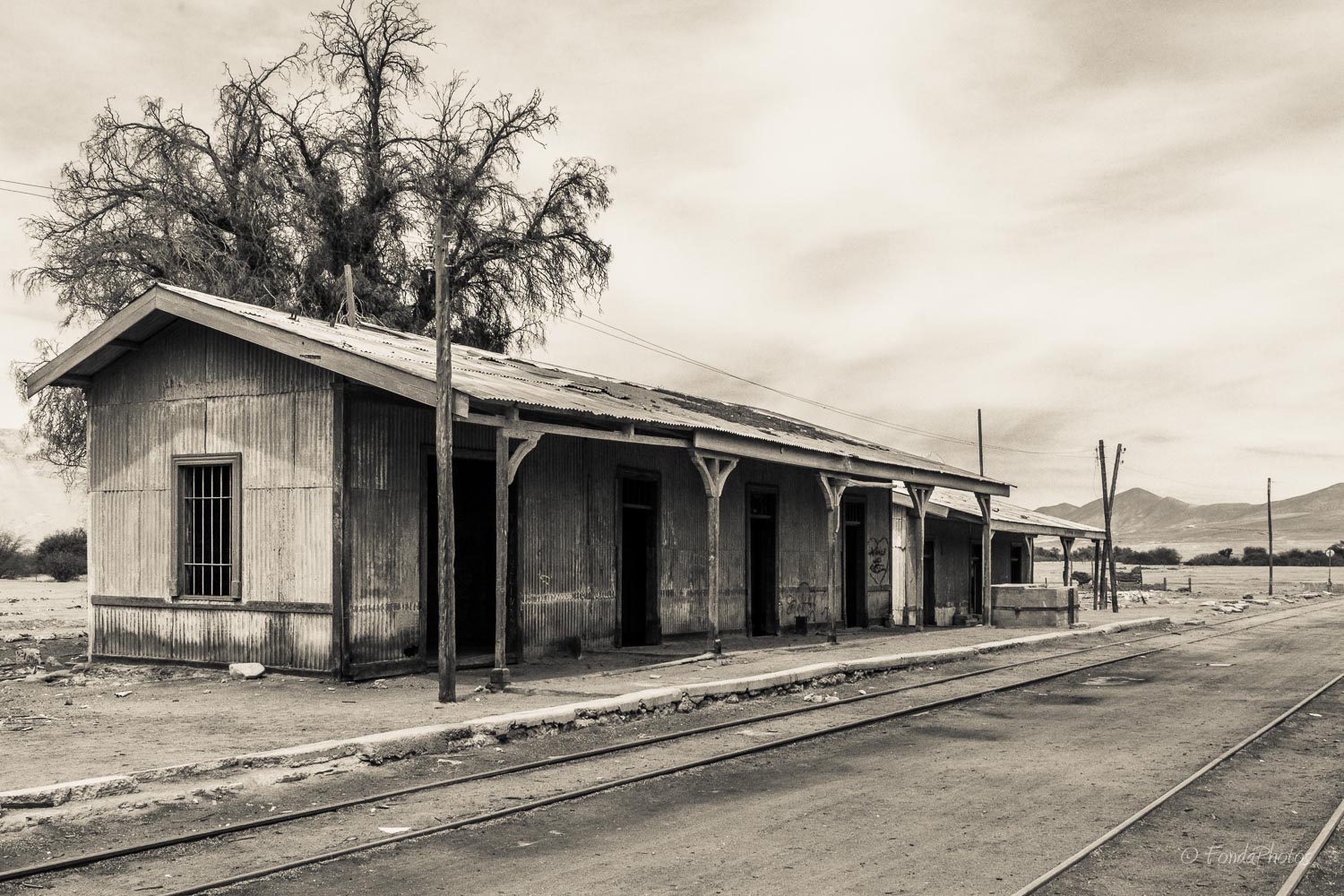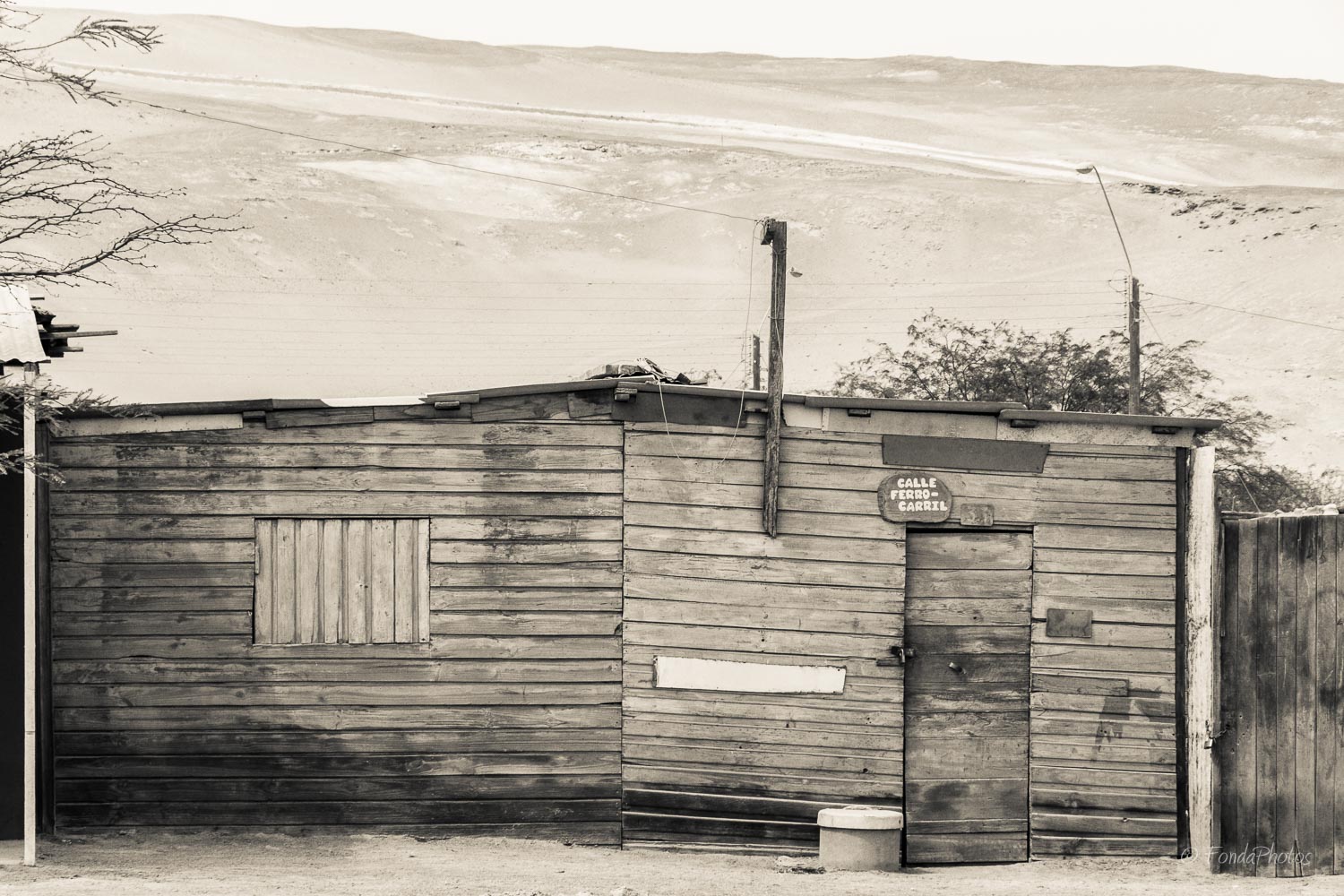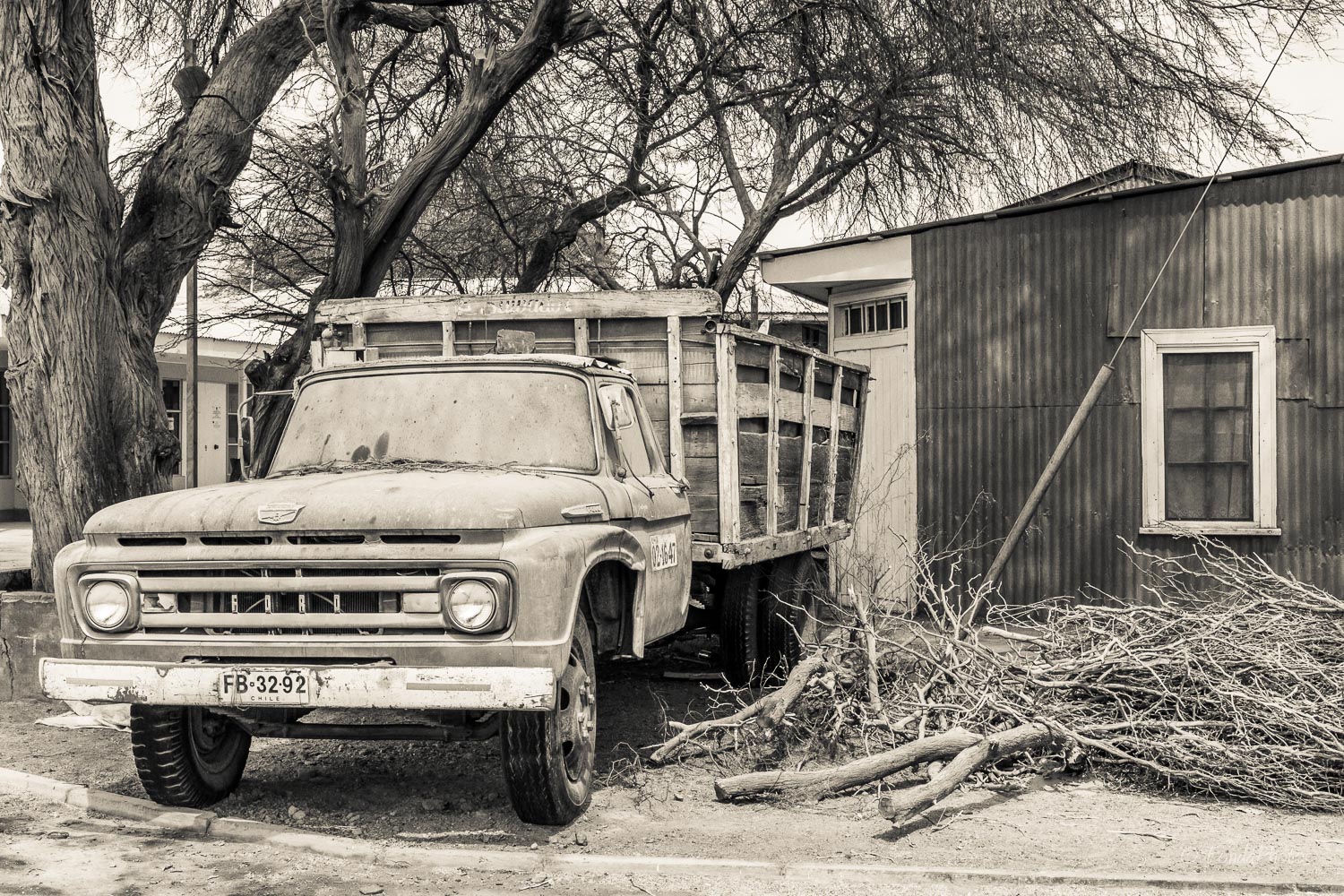 We then drove west towards the coast and finally all the way north to Iquique on Route 1.
Iquique is a port city which lies on the Pacific coast, west of the Pampa del Tamarugal, with a population of 180,000. The city developed during the heydays of the saltpeter mining in Atacama Desert in the 19th century. Originally a Peruvian city with a large Chilean population, it was ceded to Chile as result of War of the Pacific (1879–1883). Today it is one of only two free ports of Chile.
These pics are from Baquedano Street, a long avenue in the old quarter of Iquique. It is rather popular with tourists and classified as a typical zone, a status that preserves its historical and architectural heritage. Houses have been built in the late 19th – early 20th century with wood imported from Europe.
Outside of this old district, Iquique is not particularly attractive for tourists. It essentially represents a halt on the way to Arica in the extreme north of Chile. Many high-rises stand on a narrow piece of land between the ocean and the high mountains leading to the Atacama desert. Ocean mist is often present, giving the city a strange atmosphere.
Built in 1889, it was formally inaugurated on January 1st, 1890, during the time of saltpeter. The period's best operas, zarzuelas, operettas and actors crossed its stage, including the French actress Sarah Bernhardt. The Teatro Municipal was declared a National Monument in 1977, and underwent a two-year restoration in 1987.